See If Paragon Will Run On Your Computer With These Newly Released Specs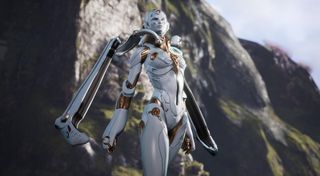 Epic Games is gearing up for the full release of Paragon on PC and the PlayStation 4. The third-person MOBA title's early access phase is already underway, and if you plan on joining in before the official release you can see if your PC can hang with the new system specification requirements.
PC Gamer quickly laid out a list of the system requirements and the specs you'll need on your PC to run Epic Game's MOBA at frame-rates that elevate it outside of the realm of being a slide-show. You can see the minimum and recommended specs below, as taken from Paragon's FAQ page.
Minimum Requirements:
? Nvidia GeForce GTX 460 or AMD Radeon HD 6870 equivalent DX11 GPU
? 1 GB VRAM
? Core i5 2.5 Ghz
? 4 GB RAM
? Windows 7/8/10 64-bit
Recommended Requirements:
? Nvidia GTX 660 or AMD Radeon HD 7870 equivalent DX11 GPU
? 2 GB VRAM
? Core i5 2.8 Ghz
? 8 GB RAM
? Windows 7/8/10 64-bit
The minimum specs aren't bad... they're not bad at all. In fact, if you have purchased a PC within the last six years you should be able to handle Paragon. The only minor hurdle you might run into is with the CPU, which requires your rig to run an i5 at 2.5ghz. It stands out among the other specs where you're looking at cards almost half a decade old with only 1GB of VRAM. The minimum specs are actually pretty tamable. You won't need a wildly powerful PC rig to dance in the rodeo with Paragon.
However, if you want to push those barriers and ramp up your playing experience with higher fidelity graphics, faster frame-rates and better quality effects, you will need a bigger PC for that. The recommended specs for Paragon take things up a notch, requiring 2GB of VRAM, so you'll need a much newer GPU, and you'll still need an i5 with slightly higher clock rates than what's listed in the minimum specs.
The RAM usage also goes up, so you'll need double what's required from the minimum, pushing the 4GB up to the 8GB standard.
The game itself hopes to offer some kind of cross-platform multiplayer between PS4 and PC users, but it's going to be a tough sell when PC users on the low-end are struggling with frame-rates and PC users in the upper echelon will seemingly end up running the game faster than those with lower specs. For PS4 users I wonder where they'll fit within this standard? Paragon is supposed to be 60fps as a standard but when things get hot and heavy with a lot of players and effects on-screen, I do wonder how it will affect performance on the PS4.
According to PC Gamer, Epic Games shows that a GTX 980 Ti will net you 87fps in Paragon while a GT 540M on a laptop will net you only 12fps. So if cross-platform play does become a real thing for this particular MOBA, how will all of these machines interact with PS4 users while running at different performance levels? It's something I imagine Epic will work out before the game fully launches. You can get in on the early access by purchasing a founder's pack at $19.99, $59.99 or $99.99.
Your Daily Blend of Entertainment News
Staff Writer at CinemaBlend.