See What Games Will Be Exclusive To Xbox One And Windows 10 This Year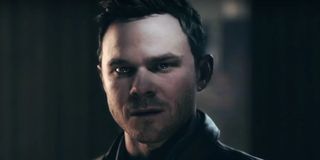 It's no surprise that games like Halo Wars 2, Gears Of War 4 and Crackdown 3 are all coming to Xbox One exclusively. But this year's list includes some new faces like Quantum Break and Sea of Thieves. Check out the list below for the ever-growing collection of Xbox One and Windows 10 exclusives.
Gears of War 4 (Xbox One) – Multiplayer beta in Spring 2016/Launch in Fall 2016
Quantum Break (Xbox One) – April 5, 2016
Halo Wars 2 (Xbox One & Windows 10) – Fall 2016
Crackdown 3 (Xbox One) – Multiplayer in Summer 2016
Fable Legends Open Beta (Xbox One & Windows 10) – Spring 2016
ReCore (Xbox One & Windows 10) – 2016
Sea of Thieves (Xbox One & Windows 10) – 2016
Gigantic (Xbox One & Windows 10) – 2016
Killer Instinct: Season 3 (Xbox One & Windows 10) – March 2016
Gears of War: Ultimate Edition (Windows 10) – Spring 2016
Ori and the Blind Forest: Definitive Edition (Xbox One & Windows 10) – Spring 2016
Cobalt (Xbox One, Xbox 360 & Steam) – Feb. 2, 2016
According to Xbox Wire, Microsoft has announced that Gears Of War: Ultimate Edition does have a release date for March 2016 and that more updates are coming for all versions of Minecraft.
Microsoft stated that 2015 was a huge year in gaming for Xbox, and that, "this year our plan is to go even bigger." One Twitter user comments on the overall success of Xbox One exclusive games.
Another Twitter user thinks PlayStation 4 is doing far better.
The war between PS4 and Xbox One will be never-ending, always laced with a who-has-the-beefier-hardware or who-can-support-the-better-game. But with imminent games like the cinematic Quantum Break, Xbox is closing the gap between what makes a general PS4 game and a general Xbox game. The above list of Xbox exclusives will always be changing due to delays and new announcements.
Your Daily Blend of Entertainment News
Thank you for signing up to CinemaBlend. You will receive a verification email shortly.
There was a problem. Please refresh the page and try again.