The Sims 4 Is Free To Play Right Now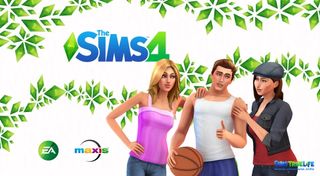 Looking to get in some play time with Electronic Arts and Maxis' latest life simulator? Well, you can do so for free right now over the course of 48 hours with Origin's Game Time teaser that lets you experience the full game for two full days.
The news was let loose via a the official Origin account over on the social media service Twitter. They made the deal clear as day within the confines of 140 characters. You can check out the tweet below.
Once you download and install the game, you can boot it up and start playing with little more than an Origin account. Just make sure that your PC or laptop meets the necessary system requirements.
EA explained, in full, on their news site...
That's part of the new wave of demo-teasing and beta-testing. You can start up a game, start building up and fleshing out your character and content, and then carryover your progress into the full game. I have no complaints about that at all.
Of course, most people will be a little edge knowing that once they start the game up the 48 hour timer will begin counting down, so it's a matter of getting in as much play time as possible before the timer runs out.
The Sims 4 is one of those games that had a rough time leading up to its release. Things turned sour for Maxis and EA when gamers found out that pools and toddlers wouldn't make the cut. Eventually EA had to rectify the problem by including pools in a free DLC update. Toddlers are still missing in action.
The company has been ramping up their promotion of the title with the game packs as well. Post-launch, The Sims 4 will have a number of packs released and they've already received the Outdoor Retreat pack to help keep fans coming back for more.
Of course, game packs don't do much for gamers rocking out on OSX. If you're a Mac user you've been sitting around waiting for The Sims 4 since launch, and while it may seem like forever, the software publishing giant has made it known that the game will be arriving on Macs in February.
In the meantime, maybe Mac users can find a friend with a capable PC and sit in on the 48-hour gaming experience that's going on right now for The Sims 4. You can learn more about Origin and The Sims by paying a visit to the official Electronic Arts website.
Staff Writer at CinemaBlend.
Your Daily Blend of Entertainment News
Thank you for signing up to CinemaBlend. You will receive a verification email shortly.
There was a problem. Please refresh the page and try again.