Source 2 Is Free, And Valve Wants You To Make Games With It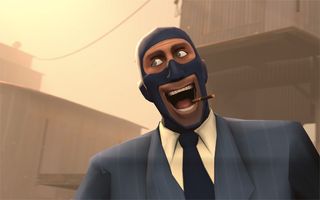 I'll admit it. I'm a little sad that the title of this article isn't "Half-Life 3 Confirmed," but Valve's latest announcement is almost as good. Source Engine 2 is coming, and it's free.
The original source engine was released way back in 2004, but it's still powering some of the biggest games on the market. All of your favorite Valve-made games—including Team Fortress 2, Counter-Strike: Global Offensive, and Dota 2—use Source. And third-party titles like Titanfall and Garry's Mod also utilize the engine.
So, for Valve, this announcement is a very big deal. It means that players can start expecting a brand-new generation of Source-driven games. And, following in the footsteps of the Unreal Engine 4, Source 2 will be free for developers.
According to developer Jay Stelly, Valve hopes Source 2 will turn gamers into developers. Here's a quote from the press release (via Polygon):
To be fair, we don't really know what Valve means by "free." Unreal Engine 4 is also "free" but Epic expects a five percent royalty check for any revenue above $3,000. And there's a very good chance that Valve will follow a similar strategy.
However, Valve might be banking on the fact that most developers who choose Source 2 will distribute the game via Steam. And Valve reportedly takes about 30 percent from anything sold on Steam. Either way, it's a win for Gabe Newell's bank account.
The last few days have been huge for Valve. On Sunday, HTC surprised everyone by announcing a virtual-reality collaboration with the Half-Life developer. And today, Valve showed off its latest piece of hardware: a $50 streaming device called Steam Link.
Hardcore fans are undoubtedly disappointed by Valve's lack of upcoming games. But consider this: aside from Counter-Strike: Source, Half-Life 2 was Valve's first release following Source's unveiling in 2004. So, even if Half-Life 3 hasn't technically been confirmed, it feels like we're moving in the right direction.
Your Daily Blend of Entertainment News
Thank you for signing up to CinemaBlend. You will receive a verification email shortly.
There was a problem. Please refresh the page and try again.