Steam Box Could Expand PC Gaming By Several Magnitudes, Says MSI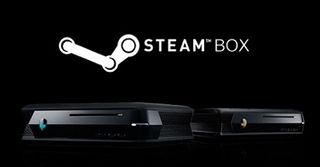 Killer Technology and MSI recently announced a collaboration of bring Killer's E2200 Ethernet technology to MSI's Gaming Motherboard setup, giving gamers a two birds for one stone sort of deal. During a press pre-briefing, Gaming Blend was given the opportunity to talk with MSI and Killer about their collaboration, as well as any possibilities of making the new hardware more Steam Box-friendly.
While the initial announcement of the MSI and Killer collaboration focused more on gaming gear for competitive gamers, Qualcomm's and Killer's lead marketer, Sean McCann, and MSI's associate marketing manager, Alex Chang, had some interesting things to say about the upcoming Steam Box platform for the PC couch-entertainment experience.
Regarding Killer's Ethernet solution working in conjunction with Steam, McCann stated that...
Killer focuses on network solutions for gamers. That's right, network solutions for gamers. So having a Killer-compatible Steam Box would definitely make it convenient to manage all the incoming and outgoing bandwidth for dedicated gaming on the Steam Box.
Chang also chimed in regarding the upcoming Steam Box, in which Valve will be testing various prototypes in the next few months, noting...
I know a lot of people are thinking that Valve could misstep with the Steam Box, but so long as it's open-platform like a PC and comes in a variety of low-end to high-end tiered models with pricing ranging from $199 to $399, then I honestly don't see how they can fail. A $399 PC stripped down with the bare essentials and a decent GPU/CPU combo will still be able to output some amazing (properly optimized) games at good framerates.
We'll keep you posted on what happens with the Steam Box in the coming months, but in the meantime you can learn more about MSI's gaming gear or Killer Technology's gaming network solutions by visiting each of their respective websites.
Your Daily Blend of Entertainment News
Staff Writer at CinemaBlend.