Steam Summer Sale 2014's Last Day Begins, Buy These Games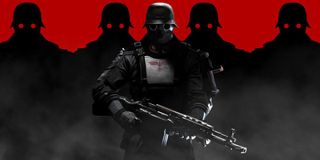 This afternoon the final round of discounts for Steam Summer Sale 2014 were posted. The sale is finishing strong with over four dozen games on sale. Here are the highlights.
Wolfenstein: The New Order - $29.99 (50% off)
Wolfenstein: The New Order was one of the most surprising games of the Steam Summer Sale. It's only been out a month and it's already half its normal price. That's the sort of thing that a publisher would do when their game sucks and no one's buying it. However, Wolfenstein's turned out to be a great continuation of the classic FPS series. It's a great choice for shooter fans looking for some summer entertainment.
South Park: The Stick of Truth - $40.19 (33% off)
Earlier this week, I said that South Park: The Stick of Truth is one of the funniest games ever made. Nothing traumatic happened since then so I still believe it. Stick of Truth takes the raunchy satire of the TV series and turns it into a 10-hour RPG. The game's living proof that licensed games don't have to be cheap cash-ins.
Far Cry 3 - $7.49 (75% off)
Far Cry 4 is one of the most anticipated games for the fall because of Far Cry 3. FC3 set the bar high for open-world shooters, offering solid combat and stealth on a gorgeous tropical island full of side quests. The competitive and cooperative multiplayer were okay, too, I guess. Even if the game was single-player-only, it would be worth your money.
The Stanley Parable - $5.99 (60% off)
This compliment's going to sound hollow so soon after the paragraph on Stick of Truth but: The Stanley Parable is one of the funniest games ever made. It plays with the established conventions of video game story-telling to tell a hilarious, reality-bending tale. You'll be playing it over and over to find every little joke hidden throughout the world.
State of Decay - $4.99 (75% off)
At times, State of Decay feels more like The Walking Dead than the actual Walking Dead game. You lead an enclave of survivors in the zombie apocalypse. It's up to you to find supplies, fight back the zombie hordes, and rescue any fellow survivors in trouble. There's nothing out there like it.
Brothers: A Tale of Two Sons - $2.99 (80% off)
Brothers launched without many players noticing last year. That's a shame because it was one of the more innovative games released last year. It's a single-player co-op game, with players controlling two characters at the same time to solve puzzles and defeat enemies. On top of that, the game delivers an emotional story about family and loss.
There are plenty of other good deals available through the Steam Summer Sale as well. Some of them seem too obvious to even mention. Skyrim and Civilization V should already be in your library. Not to mention Witcher 2 - that game's on sale like every week.
Steam Summer Sale 2014 will wrap up on 1pm Eastern tomorrow. Shop while you can.
Staff Writer at CinemaBlend.
Your Daily Blend of Entertainment News
Thank you for signing up to CinemaBlend. You will receive a verification email shortly.
There was a problem. Please refresh the page and try again.