This Week In Video Games: Final Fantasy 7 Remake And A Farewell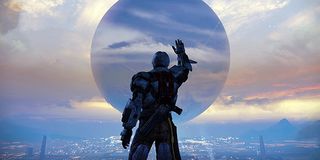 This is my 12,802nd article for Cinema Blend. It's also, unfortunately, my last. I'm moving on to a new opportunity so this is my final day as editor.
I don't know how many work hours it took to write those 12,802 articles. It's safe to say, though, that this website is the biggest project I've ever undertaken. Nights, weekends and holidays have been spent in the pursuit of writing about video games both good and terrible.
Juggling the website with other obligations hasn't always been easy but now, looking back, my feelings about the past eight years are very simple: it's been a pleasure. This job let me talk about a subject I love directly to thousands and thousands of gamers each day. It also gave me a valid excuse to sink uncountable hours into gaming ("Just doing research for an article!"). How cool is that?
Thank you for reading. Thank you for commenting. Many people will say never to read the comments but I can't not do it. I'm always tickled that someone took the time to craft a response to something I wrote, even if the response is simply "Fuck Destiny" or "People still play this game?" Should you ever want to remind me of how much you hate Destiny, I'm just a tweet away
Gaming Blend (or Blend Games or CB Games or whatever name you prefer) will continue growing thanks to Will, Ryan and whatever other people get hired in the future to match their awesomeness. I'm excited to see how the site evolves in the future.
But anyway, here's what you missed in gaming news this week:
Top Stories of the Week
Tekken 7 Adds Street Fighter Villain Akuma
Twitch Community Is Now Raising A Tamagotchi Together
Valve: Tons of Steam Accounts Have Been Hacked Each Month
PS4 Outsold Xbox One In November
EA Creates Dedicated ESports Division
Why Final Fantasy 7 Remake Is A Multi-Part Series
Star Wars 1313 Might Be Resurrected
Fallout 4 Patch Removed Infinite Money Exploit
System Shock 3 Is Happening
Minecraft Wii U Finally Announced, Release Is Days Away
Destiny Is Adding Sparrow Racing
Walking Dead: Michonne Trailer Is Bloody And Mysterious
Top Videos of the Week
Final Fantasy 7's remake:
Blizzard enlists Felicia Day for a new Heroes of the Storm ad:
Valve shows us how Steam Controllers are made:
Who's Your Daddy?, a game about a father scrambling to watch after his son, is now on Steam Greenlight:
Quote of the Week
This Louis CK video is a bit old but contains some great words to live by:
Your Daily Blend of Entertainment News
Staff Writer at CinemaBlend.