What Could This New Resident Evil Game Be?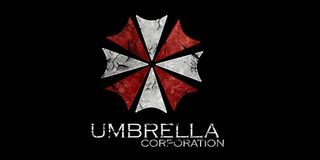 It looks like a new Resident Evil game could be in the works, as Capcom has filed a trademark for Biohazard Umbrella Corps for Japan and Europe.
It's a well-known fact that zombies just won't stay down. No matter how many times you try to kill them, they always seem to crawl back for more. That's been the case for the undead-focused Resident Evil series for about 15 years now, with numbered iterations and a handful of spin-offs and lightgun games popping up every couple of years.
Like clockwork, it seems like everyone's favorite undead-blasting simulator has returned from the grave once again, if a new trademark from Capcom is to be believed.
The trademark first went up on the Office for Harmonization in the Internal Market website, which was then spotted by the eagle-eyed folks at GameSpot. As you might have guessed, a lot of the information we have so far is speculation; but at least its speculation built on some pretty solid facts.
For starters, the patent was originally for a game called Umbrella Corps, which brings up images of that sinister military/science corporation that's been creating zombies and all sorts of other monstrosities for over a decade. The folks over at DualShockers, though, happened to take note of a change that occurred when the item moved to the Japanese Patent and Trademark Office, where it is now listed as Biohazard Umbrella Corps. This pretty much removes any doubt that the game is a Resident Evil title, as it's known as Biohazard overseas.
Unfortunately, that's about all of the details we have at this time, as Capcom uttered a peep on the matter. With Gamescom set for early next month and Tokyo Game Show taking place in September, there are still a couple of perfect opportunities for an official announcement to be made this year. Now the question remains: What type of Resident Evil game are we talking about here?
Many fans of the series would argue that Resident Evil has been on a downslide since the landmark horror/action title Resident Evil 4 dropped. The most recent entry in the series proper, Resident Evil 6, wasn't exactly a critical or commercial powerhouse, either.
There's always the chance that Capcom could be trying something different this time around, such as a four-player twin-stick shooter similar to games like Lara Croft and the Temple of Osiris or Helldivers. Then again, the mobile market is huge overseas, so could we be looking at a fort builder or touch-based zombie shooter? Or maybe something planned for VR headsets, giving players the chance to take on the undead hordes from a true first-person perspective?
We are, of course, open to hearing your ideas in the comments section below. What type of Resident Evil game would pique your interest? Would you prefer something familiar, or perhaps something totally unexpected?
Your Daily Blend of Entertainment News
Staff Writer for CinemaBlend.