Xbox 360 Netflix Loses Party Mode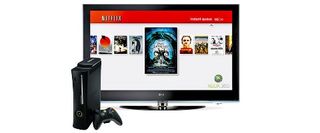 The Xbox 360 version of Netflix always had one feature that made it stand out amongst all other platforms: Party Mode. Party Mode allowed players to chat with friends while watching the same streaming movie. However, the feature has been taken away in the latest update to the service.
The Metro/Future of TV update on December 6th killed off the feature. It introduced a new codebase that simply doesn't support Party Mode.
"The new app platform on Xbox does not support the video party mode feature at this time, so it will not be available in any existing app partners that have updated their app and any of the new Xbox app partners," Microsoft told Kotaku. "The feature is still available in some of our international video apps (i.e. BSkyB in the UK) and is a likely feature candidate for inclusion in the next version of the app dev kit. For customers that would like to chat with their Xbox LIVE friends while gaming or watching videos, the chat feature is still available via the Xbox Guide."
It's a sad end to what I assume was a pretty popular feature. Half the fun of watching movies is making fun of them with friends, after all. Party Mode allowed you to recreate that "watching movies with friends in the living room" experience that you seems less and less common after you graduate college.
A Kotaku reader notes that he used Party Mode so that he could watch movies and TV with his bedridden wife. The same reader has started a petition to get the Party Mode reinstated.
Staff Writer at CinemaBlend.
Your Daily Blend of Entertainment News
Thank you for signing up to CinemaBlend. You will receive a verification email shortly.
There was a problem. Please refresh the page and try again.