Xbox One Launches In Japan On September 4th, Has 48 Registered Studios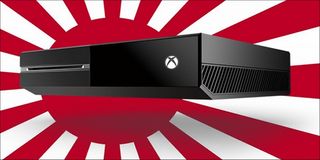 The Xbox One's journey into the Asian-unknown is looking ever-more real by the day. With a release scheduled to make a splash in mainland China this July and a follow-up release in Japan this September, Microsoft is showing a clear and dedicated vision to bringing their media entertainment machine to Asian audiences... plus, they really want some sweet yuan and yen loving.
Gematsu caught word from Famitsu, where a list of registered studios and developers were rolled out, along with the official launch date of the Xbox One in Japan. Microsoft's newest generation home entertainment console will become available starting September 4th... and I'm pretty sure it'll sell less in Japan than it does in China.
As many of you know, the Xbox brand has never been big in Asia, and the Xbox 360 actually managed to sell less than the original Xbox during its market run in the land of the rising sun, as noted by IGN.
Anyway, you can check out the complete list of studios registered to make games for the Xbox One in Japan, below.
· 2K Games
· Access Games
· Acquire
· Arc System Works
· Artdink
· Atlus
· Bandai Namco Games
· Bandai Namco Studio
· Bethesda Softworks
· BusinessPartner
· Capcom
· Cave
· Codemasters
· Cute
· CyberConnect2
· CyberStep
· D3 Publisher
· Electronic Arts
· Experience
· From Software
· G.rev
· Genki
· Grounding
· GungHo Online Entertainment
· Hamster
· Integrow
· Kadokawa Games
· Klon
· Konami
· Land Ho
· Level-5
· Mages
· Marvelous AQL
· Moss
· Nippon Ichi Software
· Sega
· Silicion Studio
· SNK Playmore
· Spike Chunsoft
· Square Enix
· Take-Two Interactive
· Tango Gameworks
· Tecmo Koei
· Triangle Service
· Ubisoft
· Warner Entertainment Japan
· Yuke's
· Zoo
While that's an impressive list, the very first comment on the Getmasu article perfectly sums up this situation...
Perfectly said Mr. Dorestant.
The reality is that only having 48 registered studios is not that great a sign or show of faith in the console. Even worse yet is that so far there are only a handful of games confirmed to launch for the console in Japan, with Square Enix making it known that the following titles would be available through its Extreme Edge brand:
Call of Duty: Ghosts (Infinity Ward)
Tomb Raider: Definitive Edition (Crystal Dynamics)
Thief (Eidos Montreal)
Murdered: Soul Suspect (Airtight Games)
Yikes, that's kind of a thin line-up there. The only game I would imagine the Japanese liking out of that bunch is maybe Murdered: Soul Suspect, it seems to fit in with their rather unique brand of niche titles. Everything else will probably live a long and healthy life on retail store shelves, becoming professional dust-collectors.
Microsoft also has made any of their plans known as to what other sort of functionality customers in the Asian territories will get out of the Xbox One when it comes to watching TV on your TV.
As many of you already know, the TV on your TV functions are mostly relegated to those living in the United States. Without that kind of functionality available out of the box for the Xbox One, it certainly leaves you to question what else the Chinese and Japanese gamers will be getting to compensate for a large lack of the system's capabilities?
If Microsoft doesn't have some sort of plan in place, it'll look awfully bad on their end launching with with such a thin offering of features for a $500 console. It would be the equivalent of a 100 pound, pencil-necked geek entering the Mr. Universe contest. No cigar, kid.
Your Daily Blend of Entertainment News
Staff Writer at CinemaBlend.