The Best LEGO Star Wars Cyber Monday Deals
By Cody Beck , Jason Wiese last updated
Don't travel to a galaxy far, far away for great LEGO Cyber Monday deals...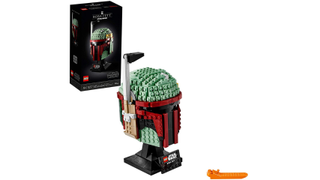 (Image credit: amazon)
The Star Wars movies make up one of the most successful and beloved franchises in cinematic history. LEGO has churned out some of the most iconic toys and collectibles ever. Not surprisingly, the collaborations between the two companies have produced some of the most sought after keepsakes of all-time.
Fortunately many of these amazing sets are on sale for Cyber Monday, and the deals are quite enticing. We've gone through and pulled some of the best offerings, and if you're into LEGO or are shopping for someone who is, you should strongly consider some of these options below. I doubt they'll get any cheaper anytime soon, and if you order for Cyber Monday, the shipments will still have almost a month to arrive before Christmas. You can check out our special Cyber Monday LEGO Star Wars gift guide below...
Morbidly curious pizza enthusiast with a heart of gold. Has no time to hear why you think The Office is overrated and is pretty sure the meaning of the Universe can be found in the movie Cats. Co-host of American Hauntings Podcast. Inaugural class of Enstitute, an entrepreneurial alternative education program written about by Forbes, The New York Times, and PBS.
Your Daily Blend of Entertainment News
Thank you for signing up to CinemaBlend. You will receive a verification email shortly.
There was a problem. Please refresh the page and try again.