A Quiet Place: Day One: Release Date, Cast And Other Things We Know About The Horror Spinoff
Ready for another tense theater experience?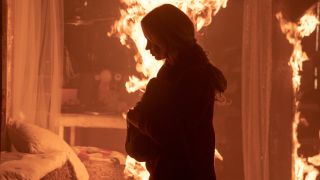 (Image credit: Paramount)
In the past few years, John Krasinski has gone from the guy best known for playing one of the most beloved characters on The Office to a visionary director responsible for two of the best horror movies in recent memory. With the unfathomable financial and cultural success of his A Quiet Place movies, you'd think Krasinski would be off to the races to release the third chapter in the epic saga of the Abbott family surviving a mysterious and deadly alien invasion. But before we see how things shake out there, we will first experience a new story in that universe with a prequel called A Quiet Place: Day One, the planned spinoff that will further explore the franchise's lore and new characters.
From the release date to the early casting news, as well as a few other key details about the story and production, here is everything we know about A Quiet Place: Day One.
What Is The Quiet Place: Day One Release Date?
A Quiet Place: Day One will land in theaters on June 28, 2024, according to The Hollywood Reporter. This means the long-awaited prequel will open on the big screen three years after the release of A Quiet Place Part II and six years following the franchise debut with 2018's surprise box office smash A Quiet Place.
Before A Quiet Place Part II was even opened in theaters, Paramount Pictures gave the then-untitled spinoff movie a release date of March 31, 2023, which was later kicked down the road nearly six months to September. That second date, however, didn't stick as the studio took the movie off the 2023 release schedule entirely, and instead gave it a Spring 2024 release before delaying it once again due to the SAG-AFTRA strike.
Lupita Nyong'o And Joseph Quinn Will Headline A Quiet Place: Day One
A Quiet Place and its 2021 sequel mostly followed the Abbotts (led by John Krasinski and Emily Blunt), but the family at the center of the franchise won't be around (or at least won't be the major focus) in the upcoming spinoff film. However, the movie will have a major superstar at the top of its cast. In November 2022, Deadline announced that Lupita Nyong'o, who won an Academy Award for her gripping performance in 12 Years a Slave, would be at the center of A Quiet Place: Day One, though no information was revealed about her role.
Later in November 2022, the cast for A Quiet Place: Day One began to flesh out a little more when Deadline announced that Joseph Quinn, the actor who portrayed Stranger Things Season 4 all-star Eddie Munson, was set to appear in an undisclosed role. And the good news just kept coming along after that, as the outlet confirmed in January 2023 that Hereditary star Alex Wolff had also been cast in an undisclosed role.
But it won't be all new characters, as Djimon Hounsou, aka the Man on the Island from A Quiet Place Part II, will be reprising his role in the upcoming horror movie. This bit of information was confirmed by Nyong'o on her Instagram account in April 2023.
A Quiet Place: Day One Shows The Beginning Of The Monsters' Invasion In New York City
CinemaCon attendees got to see a lot of exciting footage from several highly anticipated upcoming projects in April 2023, including a first-look video showcasing what's to come in A Quiet Place: Day One. During John Krasinski's presentation, which was attended by CinemaBlend's Eric Eisenberg, the franchise creator offered up a quick scene that laid the groundwork for the upcoming prequel and offered up a few details about its story.
Similar to the opening scene from A Quiet Place Part II, the footage focused on the day the franchise's terrifying aliens first landed on the planet, but this time in the heart of New York City. With a focus on Lupita Nyong'o's character, the video looked at the invasion from her point of view, in which she saw all kinds of death and destruction in the Big Apple as terrified New Yorkers ran for their lives.
It remains unclear if the entire movie will be set in New York, of just the opening invasion, but we should know more in time.
Michael Sarnoski Is Writing And Directing A Quiet Place: Day One
Unlike A Quiet Place and A Quiet Place Part II, the third entry in the franchise will not be written or directed by John Krasinski. Instead A Quiet Place: Day One was written and directed by Michael Sarnoski, according to Deadline. He made his feature film directorial debut with the 2021 drama Pig, starring Nicolas Cage, Alex Wolff, and Adam Arkin. The movie, which centered on a man (Cage) trying to find his truffle hunting pig, was a major hit with critics upon its release and became one of the best under-the-radar 2021 movies.
A Quiet Place: Day One, when it was still untitled, was originally supposed to be directed by Jeff Nichols, according to Deadline. The director of movies like Mud, Take Shelter, and Midnight Special, however, departed the project in late 2021 after being attached to direct for some time. Sarnoski took his spot in the director's chair a few months later in early 2022.
John Krasinski Came Up With The Idea For The Spinoff
Although John Krasinski won't be writing or directing A Quiet Place: Day One, the actor-turned-filmmaker is very much involved in the process and even came up with the idea that Michael Sarnoski (and previous director Jeff Nichols) will expand upon. During an appearance on the Empire podcast in June 2021, Krasinski opened up about his role in the spinoff before going into great detail as to why he initially planned to pass it off to Nichols.
The specific details of the spinoff's plot are being kept under wraps for now, but if John Krasinski is this excited about it and willing to let someone else take the reins for now, we can hopefully anticipate yet another fantastic horror movie.
Production On A Quiet Place: Day One Wrapped In April 2023
Not only has production already started on A Quiet Place: Day One, principal photography has already wrapped on the mysterious horror prequel. On April 11th, just a little more than two months after John Krasisnki tweeted the "requisite photo of slate on day 1" from the start of production, director Michael Sarnoski shared a similar post on Instagram with a heartfelt caption attached:
Though the two-month shoot seems rather short for a project like this, remember that the first two movies in the Quiet Place franchise featured a tremendous amount of visual effects to bring those terrifying monsters to life, and that will surely be the case here based on descriptions of the footage seen at CinemaCon.
A Quiet Place Part III Is Also On The Way
In addition to the upcoming spinoff, we will also see an actual A Quiet Place Part III at some point in 2025, as revealed during the Paramount Pictures February 2022 Investor Day event (via Deadline). During a 2021 interview with Collider, John Krasinski admitted that he had some ideas in mind for the third mainline movie, but didn't provide any concrete details. He told the outlet that he hadn't thought about a sequel while he was making the first movie. When it came time to write A Quiet Place Part II, Krasinski said he found himself thinking about "questions of what would this mean later on" and started taking some notes, in the event there is a third movie.

There haven't been any additional details announced regarding the release date as of May 2023, but there is a lot of time between now and 2025.
Expect to hear more about A Quiet Place: Day One as we slowly make our way closer to its Summer 2024 premiere. In the meantime, take a look at the 2023 release schedule so you can start filling in your calendar before the return of the fan-favorite franchise and other great titles on the 2024 movie calendar.
Your Daily Blend of Entertainment News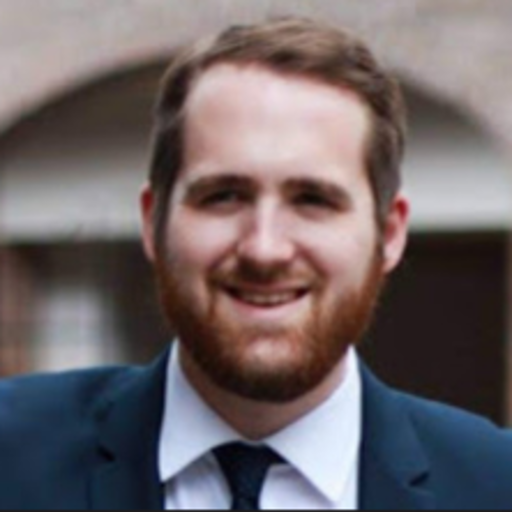 Philip grew up in Louisiana (not New Orleans) before moving to St. Louis after graduating from Louisiana State University-Shreveport. When he's not writing about movies or television, Philip can be found being chased by his three kids, telling his dogs to stop barking at the mailman, or yelling about professional wrestling to his wife. If the stars properly align, he will talk about For Love Of The Game being the best baseball movie of all time.