The Best Horror Movies To Stream On Paramount Plus Right Now
You'll be screaming for some of these picks.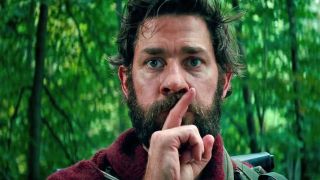 (Image credit: Paramount Pictures)
One of my favorite genres of movies has always been horror. Whether it's the really good effects some of these movies have, or the screams they inspire from me, I always love a good horror movie. While there are plenty of fun upcoming horror movies releasing in the next couple of years, today I'm taking a look at some of the best horror movies on Paramount Plus.
If you're a horror fan and don't have a Paramount Plus subscription, now might be a good time, as these are some of the best horror movies that the platform has to offer. From classics like White Zombie to newer films like the latest addition to the Scream franchise, there's something for everyone to enjoy on this list.
Friday The 13th Part 2 (1981)
Considered one of the best entries in the franchise, Friday the 13th Part 2 is mostly remembered for some incredible thrills, chills, and kills, but also the arrival of one of horror's most iconic figures.
Similar to the first movie, Friday the 13th Part 2 centers on a group of counselors in training at Camp Crystal Lake who find themselves being hunted by a masked killer after hearing about the fate of Jason Voorhees the camper, years earlier. And while it treads similar ground as its predecessor, the 1981 sequel does provide some legendary moments.
Stream Friday the 13th: Part 2 on Paramount+. (opens in new tab)
White Zombie (1932)
One of the oldest horror movies you'll find on Paramount+, 1932's White Zombie also happens to be one of the most consequential. This classic centers on Charles Beaumont (Robert W. Frazer), a plantation owner who puts a plan in motion to turn Madeline Short (Madge Bellamy) into a voodoo zombie so she can be his forever. But the plan goes awry when the Haitian voodoo master Murder Legendre (Bela Lugosi) makes a major change to the arrangement.
Don't expect to see great production value, nuanced storytelling, or outstanding acting performances in White Zombie, because you won't find those here. Instead, you'll be taken into the early days of Hollywood horror that makes up for its lack of polish with a great deal of charm and ingenuity.
Stream White Zombie on Paramount+. (opens in new tab)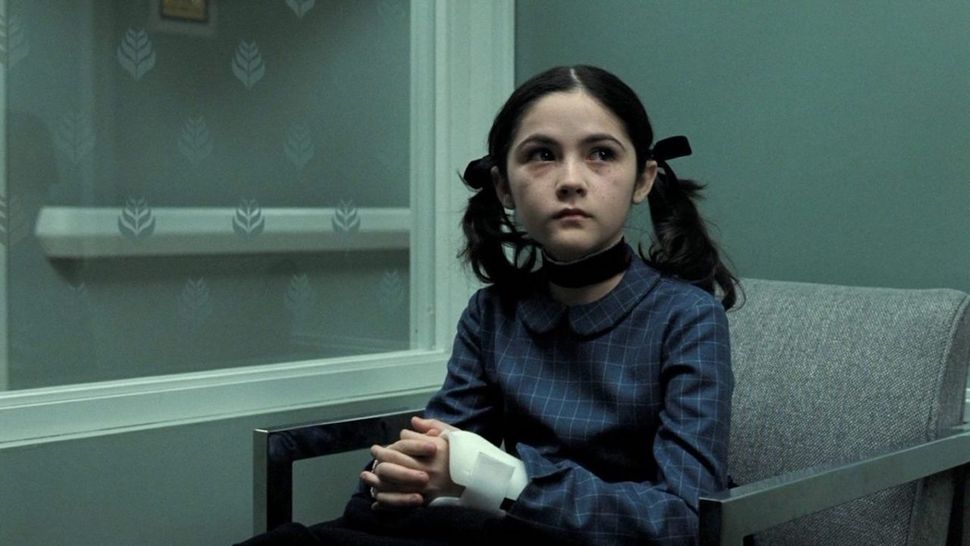 Orphan (2009)
After bringing home the seemingly normal young orphan named Esther (Isabelle Fuhrman), grieving couple Kate (Vera Farmiga) and John Coleman (Peter Sarsgaard) begin to learn that looks can be deceiving and that a series of mysterious occurrences can be traced back to the arrival of their new daughter.
Although not all that well-received by critics upon its 2009 release, Orphan has become somewhat of a modern cult classic over the course of the past decade plus, so much so it will get a prequel of its own later in August 2022, making this the perfect time to revisit the oft-forgotten gem or watch it for the very first time.
Stream Orphan on Paramount+. (opens in new tab)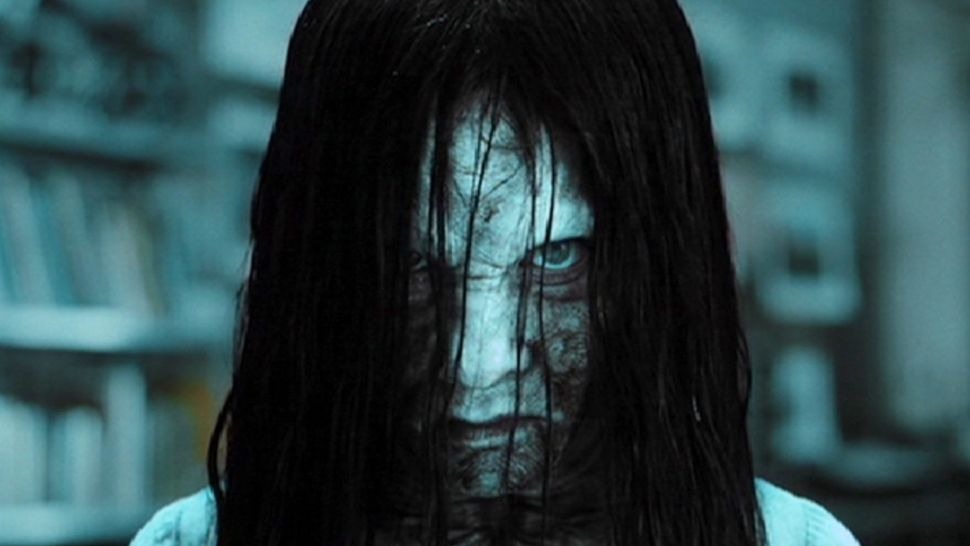 The Ring (2002)
Undoubtedly one of the most well-known and successful horror movies from the turn of the 21st Century, The Ring tells the story of investigative journalist Rachel Keller (Naomi Watts) as she begins to look into a mysterious videotape that supposedly claims the lives of victims seven days after they watch its contents.
Based on the 1998 Japanese horror movie of the same name, which itself was an adaptation of the 1991 horror novel, The Ring was inescapable upon release and in the years following. Though it's not talked about as much 20 years later, it remains a great example of supernatural horror that must be watched.
Stream The Ring on Paramount+. (opens in new tab)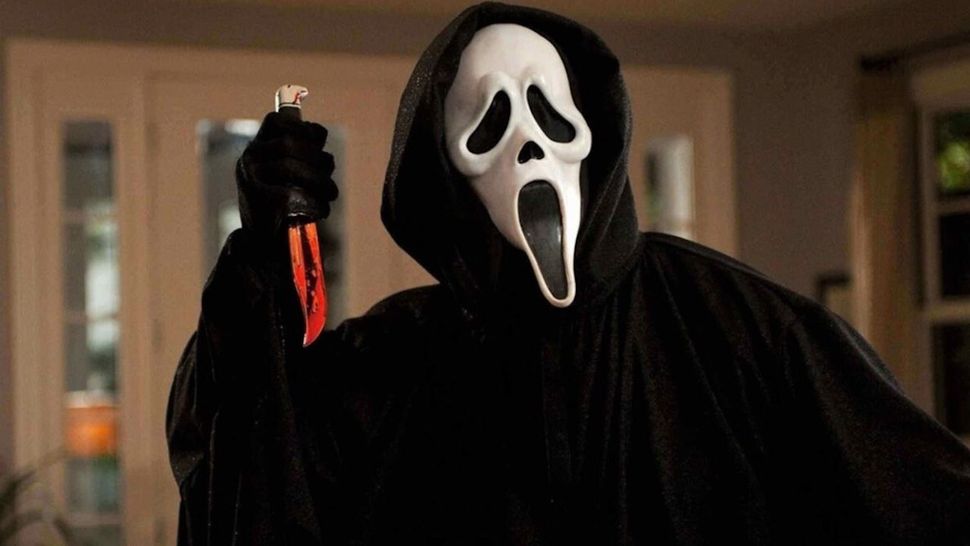 The Scream Movies (1996 - 2022)
For more than 25 years, the Scream franchise has been one of the most popular and prolific horror properties around. What started out as the story of Sidney Prescott (Neve Campbell), Dewey Riley (David Arquette), and Gale Weathers (Courteney Cox) trying to take down a killer in a Ghostface mask has turned into five installments of slasher greatness with twists and turns around every corner.
If you want to revisit the franchise while waiting for the upcoming Scream 6 to land in theaters, or watch the movies for the first time, this is your golden opportunity to do so, as the entire franchise (including the MTV series of the same name) is currently streaming on Paramount+.
Stream Scream on Paramount+. (opens in new tab)
Stream Scream 2 on Paramount+. (opens in new tab)
Stream Scream 3 on Paramount+. (opens in new tab)
Stream Scream 4 on Paramount+. (opens in new tab)
Stream Scream (2022) on Paramount+. (opens in new tab)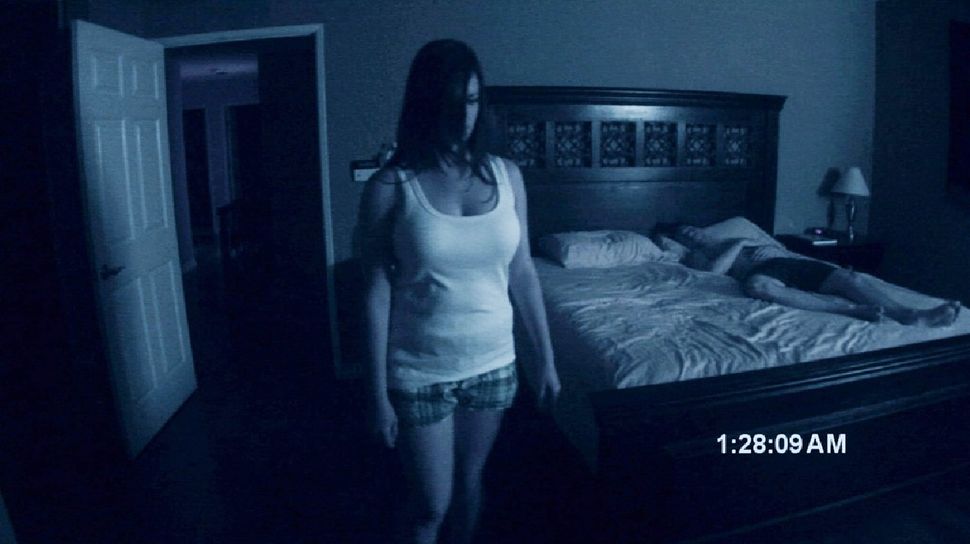 Paranormal Activity (2007)
After a series of odd and uncomfortable experiences in their new suburban home, Katie (Katie Featherston) and Micah (Micah Sloat) decide to set up a series of night-vision cameras around the house in hopes of capturing a wayward spirit they believe has settled in there. Unbeknownst to the young couple, they are about to come face-to-face with pure evil.
Since its release in 2007, Paranormal Activity has given birth to one of the most successful modern film franchises as well as helped usher in a new era of found footage movies, a subgenre that has taken the horror world by storm in the decade-and-a-half since its release.
Stream Paranormal Activity on Paramount+. (opens in new tab)
Overlord (2018)
After a group of American paratroopers begin a mission behind enemy lines the night before D-Day, they soon begin to discover that the small French village under Nazi control is far more dangerous, deadly, and terrifying than they could ever imagine. The situation goes from bad to worse when the soldiers discover an underground lab where diabolical experiments have created an army of zombies.
There have been multiple Nazi zombie movies released over the years, but few contain as much excitement, fear, and mystery as 2019's Overlord. Julius Avery's blistering war movie will leave you guessing at what waits around each corner.
Stream Overlord on Paramount+. (opens in new tab)
Saint Maud (2019)
A hospice nurse with a troubled past and a new devotion to the Roman Catholic church named Katie (Morfydd Clark) takes on the new name of Maud and spends her days as a hospice nurse desperately trying to save the soul of a patient she fears will face eternal damnation upon death, no matter what it takes.
Although a slow burn, Saint Maud is more than deserving of its spot on the list of best A24 horror movies because of how writer/director Rose Glass tackles death, sin, rebirth, and religiosity in general. It's beautiful. It's daring. It's absolutely terrifying.
Stream Saint Maud on Paramount+. (opens in new tab)
A Quiet Place Parts 1 & 2 (2018, 2021)
A Quiet Place is certainly one of the better modern horror movie franchises, and it deserves the praise it has gotten so much. A Quiet Place takes place in a world that is inhabited by alien-monsters, who can't see but have a keen sense of hearing. This family must stay quiet at all times, for if they make just a peep of sound, the aliens will stalk them and kill them.
Starring real-life married couple John Krasinski and actress Emily Blunt, A Quiet Place is such a brilliant piece of cinema, in my opinion. I remember the first time I watched this movie, I felt as if I was in the film and if I made a sound, the monster would come to get me. The acting is brilliant, the story entertaining and scary, the sound design flawless - I could go on and on about how great this movie is. The sequel was just as good, if not more dramatic and full of badass scenes featuring some truly terrifying moments. If you haven't seen the franchise yet, watch it now. There's already going to be a third Quiet Place movie.
Stream A Quiet Place: Part 1 on Paramount+. (opens in new tab)
Stream A Quiet Place: Part 2 on Paramount+. (opens in new tab)
World War Z (2013)
Based on the Max Brooks novel, in World War Z, a former United Nations employee travels across the world in a race against time to stop a zombie pandemic that is taking over armies, governments, and threatening to destroy the last shreds of humanity. It's up to him to figure out a way to stop it.
You want a super scary zombie movie? World War Z has you covered. Star Brad Pitt is perfect in his leading man action role, but the rest of this film will truly cause you to shiver in fear - in a good way. Let me tell you - as someone who loves the zombie genre, such as shows like The Walking Dead or the upcoming The Last of Us television adaptation, World War Z is the only piece of zombie media that truly terrifies the living crap out of me. These zombies are fast and they will kill you within seconds, and then you'll come back to life instantly. It's horrifying. And that's perfect for a scary movie.
Stream World War Z on Paramount+. (opens in new tab)
Invasion Of The Body Snatchers (1956)
Another classic horror film, Invasion of the Body Snatchers tells the story of an extraterrestrial invasion that begins in California, from aliens that are grown into large seed pods that are capable of producing a visually identical replacement of a human.
In my opinion, movies about aliens became huge because of landmark films like this. While it's simple in its premise and doesn't have any flashy effects, Invasion of the Body Snatchers is still terrifying. It's one of those instances where you truly don't know who is who unless you truly know someone, and that anyone could be the alien. Even you. At the end of the day, it's still a great movie and offers a nice blend of sci-fi and horror without having to do any crazy effects or anything.
Stream Invasion of the Body Snatchers on Paramount+. (opens in new tab)
Night Of The Living Dead (1968)
God, you want to talk about classics? This is one of them. Director George A. Romero's Night of the Living Dead tells the age-old story of zombies, following seven people who are trapped in a farmhouse in Pennsylvania, which is currently being hunted down by a large group of undead ghouls that's growing bigger by the second.
Night of the Living Dead walked so shows like The Walking Dead or movies like World War Z could run. This is the zombie movie to watch if you like horror or zombies or both. The story is thrilling from start to finish, with twists and turns around every corner you look, mixed in with some expertly done makeup for the zombies, and gruesome kills. I don't believe another realistic zombie movie could become just as legendary as Night of the Living Dead, in my opinion. It's just too dang good.
Stream Night of the Living Dead on Paramount+. (opens in new tab)
After She Wakes (2019)
And lastly, we have After She Wakes. This horror film follows a mother and daughter dealing with their grief after a horrible tragedy, who are both experiencing sleep disruptions that end up becoming monsters in a horrible new reality.
While After She Wakes is a smaller film compared to some of the others on this list, I hold a dear place for it in my heart because the concept is terrifying. It almost reminds me of Nightmare on Elm Street. You'd think you're the safest when you sleep but instead, these monsters from their dream come to life in horrifying ways. Watching this film will not only scare you but probably make you afraid to go to sleep - but it's all in good fun, right? No scary monsters here.
At least not yet.
Stream After She Wakes on Paramount+. (opens in new tab)
Truly, these are some of the best movies on Paramount Plus, and hopefully, if you haven't seen any of them yet, you can give them a shot now. You'll experience some good scares, fun storylines, and plenty of disgusting effects. Happy watching!