Zac Efron Is Back In Australia And Filming After Moving There For A While During The Pandemic
Zac Efron is back Down Under.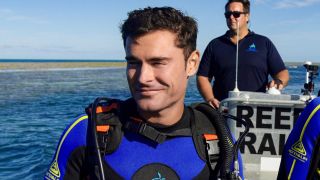 (Image credit: Netflix)
Zac Efron must really love Australia because after spending the pandemic Down Under, he has returned to the country to film a new movie with John Cena. The High School Musical alum called The Outback home in 2020 as he hunkered down during the peak of COVID-19, and then stuck around to film the second season of his Netflix docuseries Down to Earth. This year, he's taking a trip to Australia to film Ricky Stanicky, and based on how long he was there last time, I'd assume he's thrilled to be back with the Aussies.
Efron followed the trend of many actors during the pandemic and left the United States, he stayed in Australia for the better part of a year, living in Adelaide with his then-girlfriend Vanessa Valladares. He then bought property in Byron Bay, and was living out of a van for a while Down Under. Now, he's back in Australia to film a movie, according to the Herald Sun (via News.com.au), but it's not all for fun this time, this is a business trip.
The actor was spotted at the Melbourne Airport after getting off a flight from Los Angeles. The article explained that Ricky Stanicky is set to film in Melbourne, which is likely why Efron is back in the country.
Even though Efron has spent a good amount of time in Australia in the last few years, it makes sense why he was on his way back from the U.S. this time. The guy is busy, and released three movies in 2022. Plus, he has multiple projects slated on the 2023 movie schedule, likely including the wrestling biopic The Iron Claw which wrapped filming in Baton Rouge, Louisiana early this year, according to Comicbook.com.
This film Efron just finished working on is about famous wrestlers, where he worked with AEW superstar Maxwell Jacob Friedman, and he got in such good shape WWE Hall of Famer Kevin Von Erich (also the man Efron is playing) complimented him. However, his streak of working with WWE royalty is not ending there, as John Cena is set to co-star in this Australia-based production with the Baywatch actor.
While the last project Efron worked on in Australia was a docuseries, he'll be filming a comedy this time around. Peter Farrelly, who is the man behind There's Something About Mary, is set to direct the HSM alum and Cena in Ricky Stanicky. This will mark the second time Efron has worked with the director, as they collaborated on the film The Greatest Beer Run Ever last year. So, with a fun cast, a country Efron clearly loves, and a collaborator he's worked with before, I assume they'll have a blast working on this movie, and I personally can't wait to see this comedy when it hits theaters.
It'll be a while before we get to see what comes of Efron's latest adventure in Australia. However, while we wait for Ricky Stanicky to come out, you can watch the actor's last trip Down Under by using a Netflix subscription to check out Down to Earth.
Your Daily Blend of Entertainment News
Riley Utley is a Weekend Editor at CinemaBlend. She spent many years working in local journalism across the country writing about art, news and sports. One of her favorite films is When Harry Met Sally and she walks around constantly quoting Ted Lasso.