3 Big Reasons Why It's Exciting To Be A Spider-Man Fan Right Now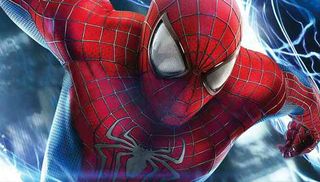 Spider-Man fans have had a rough go of it the past few years. Many who loved Sam Raimi's depiction of the web-slinging wall-crawler weren't keen on seeing Tobey Maguire retired after only three films. Those who appreciated Marc Webb's efforts on the rebooted Amazing Spider-Man series – typically due to the chemistry between Andrew Garfield and Emma Stone – had to watch that series' mythology get flushed away, with plans of a Sinister Six feature getting shipped to the film equivalent of the Island of Misfit Toys. Even if you found things to like in both franchises, it has been frustrating to see Sony repeatedly shift gears… particularly while heroes like Iron Man, Captain America, Thor and even Wolverine were enjoying success that comes with continuity.
But today is a day that Spider-Man fans can celebrate. The casting of Tom Holland as the third on-screen iteration of Peter Parker and his masked alter ego, the spectacular Spider-Man, brings our first step toward stability. A longer-term plan is taking shape behind the scenes, and today's casting announcements – as well as the addition of director Jon Watts behind the camera – helps establish the foundation on which a new franchise can be built. There are so many reasons why it's OK to be very excited about Spider-Man's on-screen future today. Let me run through a few of my thoughts, but please share yours in the comments sections below.
Spidey Has A Blank Slate, And Marvel's Writing On It Now
"Reboot" is a dirty word, so let's simply call this move a fresh start on the part of Marvel and Sony. By casting young Tom Holland, they are reestablishing a high-school-aged Peter Parker, and resetting everything that comes with the hero's universe. Putting Peter back in high school (I've heard he'll be a freshman when he first appears in Captain America: Civil War) means we can get new versions of classic, vital characters like Gwen Stacy, Harry Osborn, Flash Thomson and, eventually, Mary Jane Watson (unless the films are influenced by the Ultimates or the recent animated Spider-Man adventures). It means villains who have been used before by either Raimi or Webb are fair game once again.
But this time, Marvel is assisting Sony in the creative process because Spider-Man's swinging over to the MCU where he belongs. So while you may cringe at having to see another Gwen or Harry, we are finally (FINALLY) getting to see Marvel's versions of these iconic characters. And based on the decisions Marvel Studios has made in developing their film series over the course of 11 films, it's clear that they want to bring the right elements from the pages of the comic books to the big screen. They won't have to answer to points that have been established in previous Spider-Man films. It's a hard reboot. It's tough, asking audiences to start over. But with Marvel at the creative helm of a blank Spidey slate, I'm dying to see what ideas they start to bring to the table.
Tom Holland Is The Right Choice
So far, the Spider-Man franchise has done an excellent job of picking their various Peter Parkers, and Tom Holland is another home run. Did you see The Impossible? There's a moment in that movie that – on a very small scale – shows that Holland can bring the right empathy and pathos that are needed to Peter. With his mother (Naomi Watts) laid up in a hospital bed, Holland's young character commits to helping victims of the tsunami reunite with loved ones. He doesn't really want to. He does it because it's the right thing to do, and because it keeps his mind off of the horror of his unusual situation.
That, in a nutshell, is Spider-Man… especially in the early days, when Peter was still trying to figure out how to use his powers. He was often terrified, using his trademark sarcasm to mask his fear in the face of danger. And he always, ALWAYS put the needs of others ahead of his own. I saw Holland do that in The Impossible, and the minute his name was associated with Spider-Man during the long casting call, I reflected on his approach to the material in those wonderful scenes, and knew that if given the chance, he'd bring that emotional range to the wall-crawler. He's a fine actor who, at age 19, will be able to grow into the role and the franchise over the years. It's a great hire for Marvel and Sony as they try to get Spidey back on track.
Spidey Is In The MCU, And The Possibilities Are Endless
If Sony were trying to reboot Spider-Man for his own, separated storyline, I'd be far less excited today. And I say that as a huge fan of what Marc Webb tried with Andrew Garfield and the OsCorp threat. But the casting of Tom Holland as a new Peter Parker gets a costumed foot in the door of the Marvel Cinematic Universe, and from there, the sky is the limit. Not only will we be able to see new, Marvel-inspired versions of Spider-Man characters and villains who we love. But the possibility now exists for Spidey to fight alongside heroes who have been established in the MCU, and that has to get your spider sense tingling.
But why stop there? Now that Tom Holland's part of Marvel, could he show up in episode of Daredevil? Could he and horn-head team up to take down the newly cats Punisher? It's expected that Spidey will help take down Thanos is one of the Infinity War stories. Beyond that? He could join the Guardians, appear in a Doctor Strange sequel, visit Wakanda or trade barbs with Tony Stark (Robert Downey Jr.) as a member of The Avengers. Allowing Spider-Man into the MCU gives future writers and directors countless possible avenues for this iconic hero. They're really only limited by their imagination now. So tell me. What do you hope that Marvel and Sony will do with Spider-Man. Because the future of the hero on screen starts now.
Your Daily Blend of Entertainment News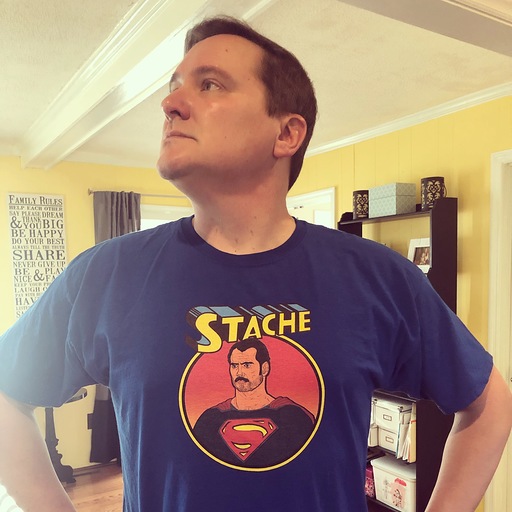 Sean O'Connell is a journalist and CinemaBlend's Managing Editor. Sean created ReelBlend, which he proudly cohosts with Jake Hamilton and Kevin McCarthy. And he's the author of RELEASE THE SNYDER CUT, the Spider-Man history book WITH GREAT POWER, and an upcoming book about Bruce Willis.