5 Characters Chiwetel Ejiofor May Play In Doctor Strange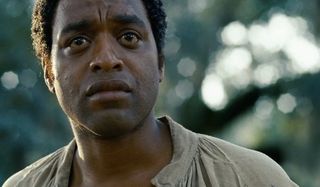 Doctor Strange is just under two years away from release, but the film is slowly getting its primary characters assembled. Benedict Cumberbatch has been cast as the titular character, Daniel Bruhl's character in Captain America: Civil War is rumored to be this film's villain, and Ken Watanabe, Bill Nighy and Morgan Freeman have all been mentioned as contenders for Strange's mentor. We've even speculated on how Marvel could fit Al Pacino into the production. Now another name has been thrown into the mix: 12 Years a Slave star Chiwetel Ejiofor. The negotiations are in the early stages right now, but if a deal can be worked out, this will be a major score for Doctor Strange.
Reports differ over what Ejiofor's role entails. Some say he's playing the villain, others say it's still up in the air who he'll be, although it will definitely be a leading role. This leaves plenty of options from the good Doctor's cast of allies and enemies for the Oscar nominee to play. Here are our five picks of important roles that Ejiofor could bring to life in Marvel's 2016 magical adventure.
5. The Ancient One
Doctor Strange's mentor is typically an older man, and the previous rumor of Watanabe, Nighy and Freeman being looked at for the role suggest Marvel may follow the same pattern. However, this is a film that will be chock full of magic and supernatural forces. He may be hundreds of years old, but who's to say that The Ancient One can't look like a younger man? As wise as he is, he may want to maintain a youthful appearance Dorian Gray-style. It's been suggested that Doctor Strange will not be an origin film, so if Ejiofor is playing the elderly sorcerer, he would appear either in flashbacks or in spirit form from beyond the grave. Nevertheless, despite Ejiofor actually being younger than Cumberbatch, the actor would likely be able to give a unique spin on the character in an outside-the-box kind of way.
4. Wong
Although he isn't a a magic user, Wong plays an important role in Strange's life. Assigned by The Ancient One to serve Doctor Strange, Wong assists the Sorcerer Supreme at their headquarters the Sanctum Sanctorum and has also helped him out in a few battles. The manservant is also a skilled martial artist, so if the movie calls for any physical fighting scenes, he will be the one to deliver the ass-kicking. Wong is of Chinese descent in the comics, but comic book movies have been fine with changing character races in the past, so this present a problem for the movie. As long as Doctor Strange makes sure that Wong's role is more than just serving Strange as a stereotypical servant, Ejiofor should have enough to do to make the character his own.
3. Dormammu
Baron Mordo will most likely be the main antagonist in Doctor Strange, but that doesn't mean he will be the only villain. As the ruler of the Dark Dimensions, Dormammu is a powerful entity that has tried to take over our universe on multiple occasions, and while the Sorcerer Supreme has been able to defeat him, he keeps coming back to wreak destruction. If the film follows the same path as the comics, Dormammu may be the one pulling Mordo's strings, similar to Parallax manipulating Hector Hammond in Green Lantern, only this would be much better. Since he's essentially a flaming demon, this would mean that Ejiofor's performance be a voice role and possibly motion-capture, but the actor would certainly be able to make the entity sound intimidating and powerful-the classic traits of a hell-spawn from another dimension. Considering how powerful Dormammu is, this also means we could seem him returning for future Doctor Strange movies.
2. Brother Voodoo
Jericho Drumm, a.k.a. Brother Voodoo, is another one of Earth's talented sorcerers, although his magic comes from the Loa, the spirit gods of voodoo. Although he's had his struggles with evil forces, overall Voodoo has been one of Doctor Strange's most helpful allies from the magic community. During Marvel's Dark Reign storyline, Voodoo replaced Strange as the Sorcerer Supreme, a title that he held for several years. It's unlikely that Stephen Strange would lose the Sorcerer Supreme mantle in the first movie, but if he needs assistance fighting a supernatural force, he may need to call in reinforcements, and that's where Voodoo comes in. Being one of Doctor Strange's main allies is already a great role for Ejiofor, but if the sequels follow the comics, this means that the actor could also serve as one of the main villains in the future, similar to Harry Osborn's path in the original Spider-Man movies.
1. Baron Mordo
Stephen Strange may be the Sorcerer Supreme, but there's another magic user out there who's nearly as talented. When Strange arrived at the Himalayas to find a cure for his hands, he discovered that Baron Mordo was planning to kill his teacher The Ancient One. Mordo cast a spell preventing Strange from telling anyone, leaving Strange to stay to learn magic from The Ancient One so he could prevent the assassination. Eventually he inherited the title of Sorcerer Supreme, and Mordo was exiled, leaving the two sorcerers bitter enemies. Ejiofor has experience playing villainous roles, and he would do an amazing job playing that arch-nemesis/magical rival dynamic off Cumberbatch. Just picture those two in a high stakes magical duel in the climax of the film. It's looks good, doesn't it?
Your Daily Blend of Entertainment News
Connoisseur of Marvel, DC, Star Wars, John Wick, MonsterVerse and Doctor Who lore. He's aware he looks like Harry Potter and Clark Kent.