5 Doctor Strange Characters Mads Mikkelsen Could Play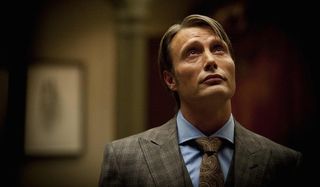 Although 12 Years a Slave star Chiwetel Ejiofor is confirmed to play Baron Mordo in Doctor Strange, he may not be the only enemy Stephen Strange will have to face. It was reported last Thursday that actor Mads Mikkelsen is in early talks to join the 2016 blockbuster, and word has it he might be a villain. While this doesn't narrow down the options much, there are few actors that are better suited to play an antagonist than Mikkelsen, who just this past weekend wrapped up his run as the eponymous psychopath of the NBC series Hannibal and almost played Malekith in Thor: The Dark World. Should he sign on, and if this villain rumor is true, the big question remains which evildoer he would be breathing life into.
With his intimidating presence and gravitas, it's possible that Mikkelsen isn't being courted to simply play another human adversary, but rather one of the demons/otherworldly beings that Stephen Strange deals with on a regular basis. So like James Spader's Ultron, we may not see his face, but he would (hopefully) frighten audiences via motion capture and voice performance. With that in mind, here are our top five contenders for the antagonist he may end up playing in Doctor Strange, all of whom could have a future beyond the Sorcerer Supreme's first solo adventure.
Nightmare
When Doctor Strange debuted in 1963's Strange Tales #110, Nightmare was the foe he went up against. As his name suggests, this demon rules over a dream dimension where he torments people as they sleep, and in some cases traps people in this realm for his own amusement. Thus it falls on Doctor Strange to defend humanity from his shenanigans, to the point that now Strange casts a spell over himself before falling asleep so that Nightmare doesn't try to pull anything on him. If it helps, think of Nightmare as being a twisted version to the Vertigo character Morpheus, a.k.a. Sandman. As for his role in the Sorcerer Supreme's movie, that could work one of two ways. One, he could be one of Baron Mordo's demonic allies in the film (which leaves open the possibility for a return in a later film); or as a separate threat that the good Doctor must deal with before he battles Mordo, similar to how their first encounter went down in the comics.
Dormammu
Baron Mordo may be Doctor Strange's arch-nemesis, but Dormammu, ruler of the Dark Dimension, takes the prize for being the Sorcerer Supreme's most powerful enemy. When he and Doctor Strange first fight, Dormammu underestimated the Sorcerer Supreme and used up too much energy trying to destroy him. This led Strange to reinforce the barrier holding back the Mindless Ones (a horde of Dormammu's enemies) from invading the Dark Dimension in exchange for Dormammu agreeing not to directly interfere within our realm again. However, there hasn't stopped the demon from meddling indirectly by forming alliances with individuals like Mordo and Loki to accomplish his goals on Earth or lure Strange into the Dark Dimension to fight on his turf. He is also the uncle of Clea, one of Doctor Strange's main love interests. It's practically guaranteed that Dormammu will appear in either Doctor Strange or one of its sequels given his notoriety. If it's the former, don't be surprised if the demon is the one pulling Mordo's strings and eventually decides to battle Strange on his own or with his sister, Umar.
Satannish
Satannish is one of the Hell Lords that Doctor Strange has been fighting since his early years in the comics. Created by Dormammu, the monstrous green demon frequently grants mortals mystical power in exchange for their souls, which find their way to his realm of damnation upon death. When not fighting Doctor Strange himself, he relies on his cult the Sons of Satannish to do his dirty work on Earth, and has also struck alliances with human sorcerers like Asmodeus and Baron Mordo. Although the Sorcerer Supreme is frequently his main target, Satannish has also battled the Avengers and Defenders several times. If Doctor Strange is looking to introduce the lesser known (though still powerful) demons before jumping to the big guns, Satannish would be a great adversary for Mikkelsen to play, especially given his close connections to Mephisto.
D'Spayre
This terrifying demon was created by the Dweller-in-Darkness tens of thousands of years ago to act as his agent on Earth while the Dweller himself was banished from our realm. D'Spayre is a master of fear who uses illusions to prey on various heroes and villains in the Marvel universe, including Cyclops, Spider-Man, Daredevil, Juggernaut, Man-Thing and Cloak & Dagger. By instilling fear into others, this gives him psychic sustenance, though he becomes weakened when he hasn't been nourished by fear in a while. Doctor Strange has been advertised as having horror influences, so who better to include than one of Marvel's greatest masters of fear? D'Spayre's could also set up the Dweller-in-Darkness for a sequel, as well as the other Fear Lords (including Nightmare) who are seeking to cause the Great Fear, which will plunge all of humanity into eternal terror.
Mephisto
Based on the Faustian character Mephistopheles, Mephisto is one of the few individuals in the Marvel universe who is pure evil. Although he is extremely powerful (his abilities include super strength, shapeshifting, illusion casting and more) the Satanic demon's plans usually involve striking bargains in exchange for someone's soul. His notable accomplishments in the comics include capturing the soul of Doctor Doom's mother, creating Ghost Rider by bonding the demon Zarathos to Johnny Blaze, and (much to everyone's chagrin) erasing Peter Parker and Mary Jane Watson's marriage from existence. So while he is physically capable of destroying anyone who opposes him, he takes more pleasure in manipulating people into defeat through temptation. The worst part is he can never be killed, as even if he were destroyed in our realm, his body would reform in his own Hell, which means that Doctor Strange would have to take extra precautions dealing with him. If there's anybody who could succeed Thanos as the overarching villain of the entire MCU, it's Mephisto.
Your Daily Blend of Entertainment News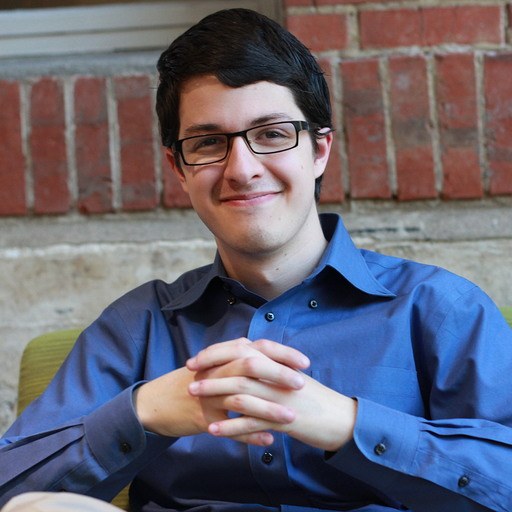 Connoisseur of Marvel, DC, Star Wars, John Wick, MonsterVerse and Doctor Who lore. He's aware he looks like Harry Potter and Clark Kent.