6 Drastic Ways Christian Bale Changed His Look For A Role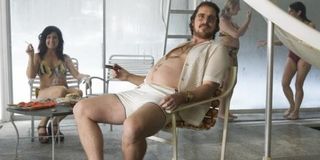 He's an Oscar winner. He's the ideal blend of character-actor chops and marquee-boosting star power. He's The God Damn Batman. But it wasn't until we watched him back-to-back in Scott Cooper's Out of the Furnace and David O. Russell's American Hustle that we recognized what a chameleon Christian Bale can be in the name of his art.
During a recent press conference held on behalf of Hustle, Russell told a fantastic story about how co-stars like Robert De Niro, who'd never met Bale in person, didn't recognize the actor in character as overweight, follicly-challenged con artist Irving Rosenfeld. And Raging Bull star De Niro knows a thing or two about drastic physical transformations, when it's right for the part.
We got to thinking about the roles that required Bale to alter his appearance. Sometimes it's a hairstyle. Sometimes it's a lack of hygiene. Often it has to do with his body build, either bulking up to fight crime, or slimming down to deal with the consequences of his action. Here, then, are the many faces of Christian Bale. Which parts stands out as your favorite?
1. He Drops a Ton of Weight for The Machinist
The Part: Trevor Reznik is the machinist of the title, a gaunt insomniac who is wasting away. There's a reason, and once you learn it, it may haunt you, as well.
The Transformation: Easily Bale's most drastic physical change, the actor dropped what looked like half of his body weight to play this guilt-ridden character in Brad Anderson's 2004 psychological thriller. After fighting dragons in Reign of Fire and trying to establish his career with various arthouse projects, Bale convinced the industry of his dedication with The Machinist, and caught the eye of one Christopher Nolan, who would transform Bale for another role you'll find later on this list.
2. He Joins the 1% for American Psycho
The Part: Patrick Bateman, a vapid Wall Street scumbag who's defined by his refined taste … and his desire to slaughter not-so-innocent victims.
The Transformation: Everything about Bale is "surface" in Psycho, as the actor had to pay utmost attention to the little details that make this character both artificial and genuine. Bale's affected accent and glamorous white-collar appearance masks the lunatic lurking beneath Bateman's cool demeanor. It's the American way?
3. He Goes Glam for Velvet Goldmine
The Part: Rock journalist Arthur Stuart tumbles down the rabbit hole of his own music memories while researching the disappearance of glam performer Brin Slade (Jonathan Rhys Meyers).
The Transformation: Bale's one of those actors who turns himself over to a filmmaker and practically begs to be shaped in the image and likeness of the filmmaker's vision. With Todd Haynes at the helm, Goldmine asks Bale to connect with his inner Ziggy Stardust, playing tormented, flashy, unsure, confident and, ultimately, in love with Ewan McGregor. Wait, what?
4. He Gains Weight (and Sports a Hideous Rug) for American Hustle
The Part: Con artist Irving Rosenfeld is blackmailed by the FBI (portrayed by an equally goofy Bradley Cooper) to conduct an elaborate sting operation that targets U.S. Senators, Congressmen and a New Jersey mayor.
The Transformation: David O. Russell likes manipulating his movie star's natural good looks (as you'll also see in our next selection). American Hustle opens with a roughly-10-minute clip of Bale FIXING his hair piece. It is grotesquely superficial. It also might be the high point of the film. But the period-sensitive gaudy clothes, the accent and the potbelly all contribute to the con Irving is playing on himself.
5. He Mimics the Neighborhood Crack Head for The Fighter
The Part: Dicky Eklund is the weight hanging around his brother Micky's neck. He might be the one person who costs Micky (Mark Wahlberg) his dream: A shot at a legitimate boxing title.
The Transformation: The nervous ticks. The relentless shuffles. The nervous energy, punctuated by the blank stare into nowhere. Lowell, Massachusetts – the home of Dicky Ecklund – is about as far away from Bale's own hometown of Haverfordwest, Pembrokeshire, Wales. But he so inhabits his role in The Fighter -- as he normally does – that you quickly assume this man has been dripping sweat and tears into the blue-collar streets his whole life, begging for a break that just isn't ever going to come.
6. He Bulks Up (and Embraces the Shadows) for The Dark Knight Rises
The Part: Bruce Wayne has to rebuild his body after Bane (Tom Hardy) breaks his back. If he fails, Gotham falls.
The Transformation: I'm going with Rises, because it required the greatest physical shift for Bale in the title role. The turning point of Rises is Bruce's decimation at the hands of his nemesis. We stick with the broken hero as he reconstructs his spine, training for an all-or-nothing fight that will either cost him his own life … or lead to the end of his beloved Gotham. Bale bulks up in a way not seen on screen before, even in action thrillers like Terminator: Salvation or Equilibrium. If Batman is Bale's signature role, then Rises might be his most physical turn in the part to date.
Your Daily Blend of Entertainment News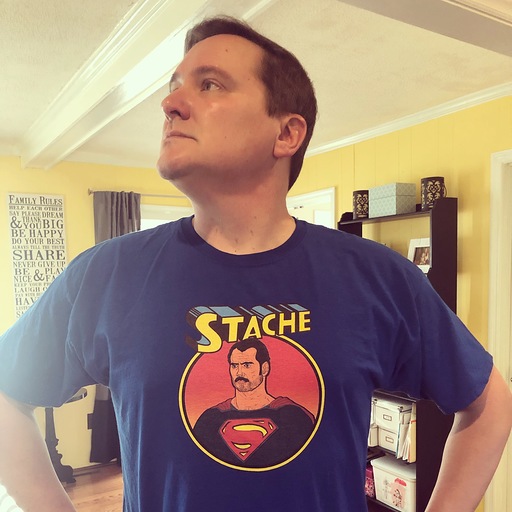 Sean O'Connell is a journalist and CinemaBlend's Managing Editor. Sean created ReelBlend, which he proudly cohosts with Jake Hamilton and Kevin McCarthy. And he's the author of RELEASE THE SNYDER CUT, the Spider-Man history book WITH GREAT POWER, and an upcoming book about Bruce Willis.