6 Underused Spider-Man Characters Who Need To Be In Homecoming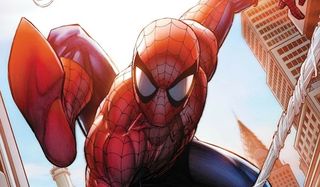 Spider-Man is jumping into the Marvel Cinematic Universe in less than two weeks for Captain America: Civil War, but he'll really get to shine on his own next year in Spider-Man: Homecoming, and we're starting to learn more about the people who we'll be joining him in that movie. Last year, Marisa Tomei was cast as his Aunt May, but the past couple weeks have seen the additions of Zendaya as "Michelle," Laura Harrier, Tony Revolori and Robert Downey Jr as, of course, Tony Stark. While this so far looks like a solid and diverse cast, aside from Aunt May, it consists of either original characters (until Marvel notes otherwise) or people who aren't regular members of Spider-Man's cast. If there's one thing that the Spider-Man mythology has plenty of, it's supporting characters.
For over 50 years, Peter Parker's had a lot of important people in his life, and with this new continuity established, now is the time to bring in some of the ones who haven't been represented as much. We've avoided obvious picks like Mary Jane Watson, Gwen Stacy and Uncle Ben (there definitely is no reason to see the old man die again) in favor of folks who either haven't been introduced to the movies, haven't been seen on the big screen in a while or haven't been quite properly utilized. Here are the underused Spider-Man characters we want to see in Spider-Man: Homecoming.
J. Jonah Jameson
After decades of yelling at his Daily Bugle employees on the printed page and in animation, J. Jonah Jameson was finally introduced to the big screen in Sam Raimi's Spider-Man movies. However, there he mostly served as comic relief, which is always welcome with Jameson, but it's clear he was mainly included to lighten the mood. In the Amazing Spider-Man series, the only reference to him was in an email Peter Parker received, and it's unclear whether that series ever planned to introduce him. Now that Spider-Man's in the Marvel Cinematic Universe, it's time to bring J. Jonah Jameson back, and this time, she should be more than just the boss who yells and demand pictures. Obviously his gruff and obnoxious personality has to stay, but maybe he could also try to mentor Peter Parker at the Daily Bugle in his "own special way," seeing potential in his new teen intern/employee. Unfortunately for the Simmons supporters out there, he's jumped to the DC train to play Commissioner Gordon in Justice League: Part One, so a new actor will obviously be needed. Still, a fresh take on the mustachioed published would be most welcomed.
Liz Allan
Liz Allan may not be a familiar name to casual Spider-Man fans, but in the early comics, she was around a lot as one of the popular girls at Peter Parker's high school. Originally she came across as mean, but as the issues wore on, she developed a crush on him that he didn't share back. After high school, Liz disappeared for a bit, but she later returned and has since appeared on and off in Peter's life. She's has never appeared in a meaningful way in the movies, (though according to the novelization, she was the one who told Peter not to sit next to her on the bus in 2002's Spider-Man), but because Peter's in high school in the MCU, this is the prime time to use her as the school's main "popular" girl, who we learn isn't as shallow as she tries to be. Who knows, maybe she and Tom Holland's Peter develop an unexpected connection. We suspect that either Zendaya's "Michelle" character or Laura Harrier's character is actually Liz Allan, but until Marvel officially names them, we won't know for sure.
Flash Thompson
Although Flash Thompson has appeared in the previous Spider-Man movie series, he's been a relatively minor character, which, to be fair, is probably great for Peter Parker. Joe Manganiello's version of the character only gave Peter Parker a tough time at the beginning of 2002's Spider-Man, while Chris Zylka's version in The Amazing Spider-Man never really felt like the Flash from the comics. We know Peter is going to struggle with high school during Spider-Man: Homecoming, and unfortunately, that also means being bullied. It's rumored Tony Revolori's character might be Peter's "nemesis," which certainly fits Flash's character, but another report says this character Peter's "best friend." Assuming that the latter is true, Peter still needs Flash in his life to give him hell. It's another obstacle for him to deal with that can't be solved by using his powers…not directly, anyway. Plus, the irony of Flash being Spider-Man's biggest fan is always appreciated. In the comics, Flash eventually mellowed out and became one of Peter's closes friends. This could happen in the MCU, too, though we don't want that to happen until the sequel or even a third movie.
Betty Brant
Before Mary Jane Watson and Gwen Stacy, Betty Brant was Peter Parker's first love interest in the comics. As secretary to J. Jonah Jameson at the Daily Bugle, she developed an interest in the paper's newest photographer, and they soon started dating. Eventually they broke up when Peter couldn't make the time for her, but they've stayed in each other's lives in the years since. Elizabeth Banks played her in the Sam Raimi Spider-Man movies, but her role was minimal, essentially just delivering messages to Jameson and chatting with Peter at her desk. There's definitely room for expanding her importance if she's included in the MCU. She doesn't necessarily have to be Peter's love interest, but it would be great to see them form a close relationship that means a lot to Peter, but is having trouble prioritizing because of his Spider-Man activities. Maybe she goes to school with Peter, but like him, she works there after school. She could even be the one who helps get him a position there.
Robbie Robertson
When J. Jonah Jameson is being especially unreasonable, Robbie Robertson is around to calm his boss down provide the voice of reason. Robbie is one of the leading editors at the Daily Bugle, and unlike Jameson, he views Spider-Man as a hero rather than a menace. He was played by Bill Nunn in the Sam Raimi Spider-Man movies, but his role was incredibly minor, basically telling Jameson the latest development concerning the newspaper and to stop calling Spider-Man a menace. If the Daily Bugle is included in Spider-Man: Homecoming, Robbie Robertson will be needed in a supporting role to curtail Jameson's temper is curtailed and make sure the paper is upholding its journalistic standards. Beyond that, he could also act as a fatherly influence to Peter since his Uncle Ben is gone (in case Tony Stark doesn't fill that position). Robbie also has a son named Randy, who could be included as one of Peter's classmates in the movie.
Jean DeWolff
Although Peter Parker is still early into his career as Spider-Man, he's been fighting crime long enough that he's attracted police attention. While superheroes are plentiful in the MCU, if this Spider-Man has the same bad luck as his comic book counterpart, a lot of officers will be ordered to arrest him. Still, he'll eventually need an ally in the police force. That honor originally belonged to George Stacy, but since we're not sure if he or his daughter Gwen are being introduced in Spider-Man: Homecoming, the movie should instead rely on Jean DeWolff. She was one of the Web-Slinger's earliest police admirers in the comics, and as a captain in the NYPD, she used her resources to help him out, even though some frowned upon it. There could be a moment in the movie when Spider-Man saves her/helps her out of a jam, and realizing that she misjudged him, she decides to work with him whenever possible and persuade her fellow officers to look at him in a more positive light. Unfortunately, DeWolff met a tragic fate in the comics, but maybe the MCU could take her down a different path.
Your Daily Blend of Entertainment News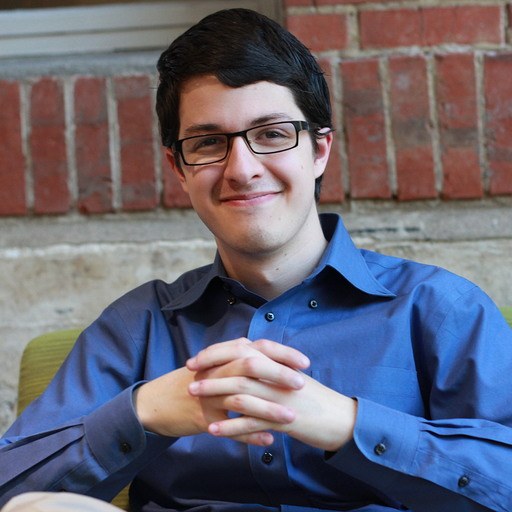 Connoisseur of Marvel, DC, Star Wars, John Wick, MonsterVerse and Doctor Who lore. He's aware he looks like Harry Potter and Clark Kent.