8 Great Movies To Watch Before Netflix Gets Rid Of Them On February 1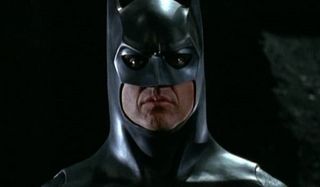 Outside of original programming, nothing sticks around on Netflix forever – and that's a lesson many of us have learned the hard way time and time again. We see a title that we're interested in, bookmark it mentally for a later date, and wind up discovering that it has disappeared before we have the chance to watch. It sucks when that happens, but the good news is that we're here to help.
With the number of days left in January dwindling, it won't be long until Netflix is forced to drop a whole bunch of titles from its library – and this month there are many great ones that are leaving the service. But which ones are the best of the best? We've highlighted them for you here:
Zodiac
If Rosamund Pike's Academy Award nomination has suddenly perked your interest in director David Fincher, you might want to hurry up and squeeze in either a first viewing or rewatch of one of his best films. Zodiac, which is based on the true story of the titular serial killer who terrorized San Francisco in the 1960s and 1970s, is an absolutely thrilling, epic mystery, and will soon be seeing the end of its run on Netflix Instant. The dark, gripping plot will hold you through its extended 157 minute runtime, as will really fantastic performances from Jake Gyllenhaal, Mark Ruffalo, and a pre-Iron Man Robert Downey Jr. in varied and dynamic roles. Fincher fans will also take note that Panic Room will also soon be seeing the end of its Netflix run, but Zodiac is certainly the superior film.
M*A*S*H
This is what we might refer to as a good news/bad news situation – and it's always better to hear the bad news first, right? Well, we're sad to say that Robert Altman's classic star-studded, Oscar-winning war film M*A*S*H will be leaving Netflix on February 1st. Soon enough, you'll no longer be able to enjoy the dark comedy hijinks of Donald Sutherland and Elliott Gould as they try to keep their sanity through humor during the Korean War. The good news is that while the movie will be leaving, it will be replaced by the first five seasons of the M*A*S*H television series the same day. All the same, Altman's film can be a great primer for those interested in watching the show for the first time, so now's your chance to get acquainted with the characters!
Batman Returns
Joel Schumacher's Batman Forever and Batman & Robin will also be leaving Netflix at the start of next month, but naturally they don't fit under the headline "great movies," so we're not going to headline them. Instead, we're going to focus on the legitimately great Batman Returns. In the same way that he adapted The Joker for 1989's Batman, director Tim Burton took a few liberties with classic characters like Penguin and Catwoman, and wound up creating a dark, weird little adventure with the return of Michael Keaton's awesome Dark Knight. And while it's definitely a sad thing that one of the better Batman movies is leaving Netflix, the good news is that two of the best animated shows with the Caped Crusader are still hanging around: Batman Beyond and Batman: The Brave and The Bold.
Apocalypse Now / Apocalypse Now Redux
At this point, what more can really be said about Francis Ford Coppola's hellish Vietnam War film Apocalypse Now that hasn't been said in the 36 some-odd years since its release? There is no denying that it is one of the greatest war epics ever made, and it is really stunning in absolutely every respect. We follow Martin Sheen's Captain Willard into the heart of darkness, and Coppola paints it all with nightmarish visuals and stunning photography that makes you palpably feel and understand the terror of war. It's not really a movie you can just switch on, but if you can find some time between now and the end of the month, it is always worth a visit – if not just for the breathtaking opening featuring napalm bombings, Martin Sheen going nuts in a hotel room, and the sweet sounds of "This Is The End" by The Doors.
Goldfinger
The year 2015 is scheduled to be a rather big one for the James Bond franchise, as Sam Mendes' Spectre is both currently in production and will be out in November – but unfortunately this year is also seeing a purge of 007 titles on Netflix. Departing titles include A View to Kill, For Your Eyes Only, From Russia With Love, Live and Let Die, and Never Say Never Again, but the biggest loss is none other than Goldfinger - which we here on Cinema Blend have named as the best James Bond movie multiple times. The film truly has everything you want from the franchise, from deadly henchmen to cool gadgets to beautiful women. So much about Bond that we see as iconic comes from this one, and is a must-see for any fan of the spy genre.
Mad Max
With George Miller's Mad Max: Fury Road heading to theaters in May, you'd think that Warner Bros. would want everyone in the world to start revisiting the film that started the franchise – but apparently the opposite of that is happening with their Netflix deal. While it's significantly different than the sequels that followed it, the original Mad Max remains a badass, albeit disturbing adventure through the Australian outback, and features some truly tense and awesome chase sequences. You'll surely be reading and hearing a lot more about this movie in the coming months, and there's no better time than the present to either discover or rediscover its greatness. Watching Mad Max also opens up the excuse for another viewing of The Road Warrior - though, if we're being honest, you really don't need an excuse to watch The Road Warrior.
Dirty Rotten Scoundrels
If you've read our Netflix features here before, this title may be giving you a sense of déjà vu. Didn't we just learn about this movie coming to Netflix a few months ago? It's true – Frank Oz's Dirty Rotten Scoundrels was only added to the Instant library back in November, and already it is taking its leave from the online service. Obviously, in such a short time my high opinion about the film isn't really going to change. As I wrote three months ago, the antagonistic con-men dynamic between Michael Caine and Steve Martin in the film is absolutely genius, and Glenne Headly is delightful as their rather ditzy mark. If you didn't take our advice to see it in November, there's still time to right that mistake now!
Airheads
I'll be the first to admit that director Michael Lehmann's 1994 film Airheads is kind of a weird choice to cap off a list that also includes Apocalypse Now and Zodiac, but I must also admit that it's a dumb comedy that is honestly fun to just watch and laugh at. The cast is filled with some great actors from top to bottom – including the likes of Steve Buscemi, Michael McKean, Chris Farley, Joe Mantegna, Reg E. Cathey, Ernie Hudson, Judd Nelson and Brendan Fraser, and it's a film that will remind you of the good ol days when we weren't ashamed of Adam Sandler. It's a ridiculous crime comedy for metal heads and fans of character actors, and pretty much fits every requirement for 'guilty pleasure' status. Feel free to indulge yourself before its time runs out on Netflix.
NJ native who calls LA home; lives in a Dreamatorium. A decade-plus CinemaBlend veteran; endlessly enthusiastic about the career he's dreamt of since seventh grade.
Your Daily Blend of Entertainment News
Thank you for signing up to CinemaBlend. You will receive a verification email shortly.
There was a problem. Please refresh the page and try again.