Audio Blog: Duking It Out Over The Top 10 Movies Of 2010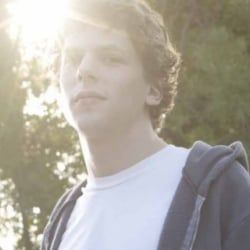 It's the last week of 2010, which means it's time for looking over the year that was and making a lot-- a LOT-- of lists. Here at Cinema Blend we've been all over it; you can read my top ten list and Josh's, and all the rest of our 2010-in-list-form wrap-up here. But before we ring in the new year it's also time for the podcast buddies to chime in with their own picks for the best films of 2010, not just listing them but arguing about what we picked and what we didn't, and marveling at the fact that we all picked the same movie for the #2 spot.
Because he has, as he puts it, a "real job" and didn't see as movies as the rest of us, Dave Gonzales was on board to moderate, and David Ehrlich, Matt Patches and I supplied all our individual top ten lists. None of us knew what the others had picked, though given David's proclivities for obscure movies no one else has seen, we figured his choices would be fairly off the wall. Below you can click a link to download the entire podcast, or you can listen to each individual segment-- the introduction, each number on the list, the honorable mentions and the wrap-up-- in the players below.
As always, let us know what you think! Find me (@kateyrich), Matt (@misterpatches), Dave (@da7e) and David (@davidehrlich or @CriterionCorner) on Twitter. We're planning to do even bigger and better things with this podcast in the new year, so come back for more!
RIGHT CLICK AND SAVE TO DOWNLOAD THE FULL PODCAST
INTRO
#10
#9
#8
#7
#6
#5
#4
#3
#2
#1
HONORABLE MENTIONS
THE END
Your Daily Blend of Entertainment News
Staff Writer at CinemaBlend
Your Daily Blend of Entertainment News
Thank you for signing up to CinemaBlend. You will receive a verification email shortly.
There was a problem. Please refresh the page and try again.