New DVD Releases: July 2015 In Home Entertainment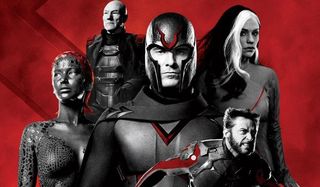 While the summer box office is heating up with big hits like Jurassic World and Inside Out, the studios have a bunch of fun releases headed into homes during the month of July. This includes big box office fodder like The Longest Ride and Home. Take a look below, and see if anything suits your fancy.
Looking for the list of June 2015 releases? No problem, head here.
July 7
July 7 Blu-ray And DVD Releases
Joe Dirt Blu-ray
Woman in Gold
5 Flights Up
Maggie
Alien Outpost
Absolution
Bitten: The Complete Second Season
Kung Fu Killer
The Pact
Kill Me Three Times
No Way Jose DVD
Underdog KidsDVD
Tooken DVD
Witches of East End: The Complete Second Season
July 7 Early Digital Releases
The Water Diviner
Wild Canaries
Silicon Valley (July 13)
July 14
Ex Machina Blu-ray
Domhnall Gleeson and Alicia Vikander are both rising stars right now, and Ex Machina only helps to raise each actor's profile. The science fiction film from Alex Garland sets the mood up early. Caleb (Domhnall Gleeson) visits his boss Nathan Bateman's (Oscar Isaacs) home and research facility miles from any other sign of human life. There, he is charged with rendering a Turing Test for an AI known as Ava (Alicia Vikander) who sports a human face but mesh and other mechanical pieces across most of her body. Ex Machina is a spooky sci fi thriller, sold by the desolation of the nature outside of Nathan's home, the driven-but egotistic A.I. creator himself and web of lies and deceit that are being spun by the characters, human or robot alike. Lionsgate Home Entertainment's set is as sleek as the technology-driven movie, featuring a lengthy 5-part featurette that's chock full of information from the movie. For those who are super excited about Garland's latest directorial effort, there's even a SXSW Q&A with the cast and crew. You can order Ex Machina over at Amazon (opens in new tab)
.
Other July 14 Blu-ray And DVD Releases
X-Men: Days of Future Past, The Rogue Cut
Paul Blart: Mall Cop 2 (opens in new tab)
The Longest Ride
The Second Best Exotic Marigold Hotel
Ex-Machina
It Follows
Adventure Time: Season 5
The Crimson Field
July 14 Early Digital Releases
Justice League: Gods and Monsters
Veep: Season 4 (July 20)
July 21
July 21 Blu-ray And DVD Releases
Kung Fu Killer
Ancient Aliens: Volume 7
Robot Chicken: Season 7
Starve
Wild Horses
July 21 Early Digital Releases
Insurgent
Child 44
Felix and Meira
July 28
The Water Diviner
Russell Crowe's directorial debut is the perfect fit for the actor, following a character who is both steadfast and emotional when it comes to his family. The film opens in 1919, in the days following the end of WWI. Despite living away from the warfront in Australia, Joshua Connor (Crowe) has suffered a lot of loss. His three sons all perished in the hard-fought Battle of Gallipoli. Despondent over the loss, Joshua decides to travel to Turkey to retrieve the remains of his children, meeting Ayshe (Olga Kurylenko) and her son Orhan (Dylan Georgiades) when he gets there. While slow at the start, Turkey is a rich setting for a film and the post-WWI era leads to plenty of human moments, not to mention fighting sequences. But it's Crowe that will leave the biggest impression, with a performance that should stay with you for days. Warner Bros. Home Entertainment's set is Spartan, but if you are interested in world history "The Battle of Gallipoli" bonus feature is notable. You can order The Water Diviner over at Amazon (opens in new tab).
July 28 Blu-ray And DVD Releases
Comet
Helix: Season 2
Mystery Science Theater 3000: XXXIII DVD
Mr. Right DVD
Justice League: Gods and Monsters
Descendants (July 31)
Amazing Race & Top Chef superfan with a pinch of Disney fairy dust thrown in. If you've created a rom-com I've probably watched it.
Your Daily Blend of Entertainment News
Thank you for signing up to CinemaBlend. You will receive a verification email shortly.
There was a problem. Please refresh the page and try again.