New DVD Releases: May 2016 In Home Entertainment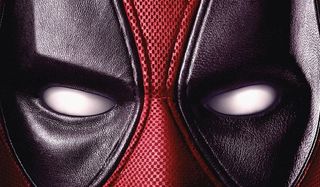 As the box office heats up, a slew of winter favorites are finally heading to DVD and Blu-ray, and while we're a little early to catch stuff like Batman V Superman, there are a ton of critically acclaimed movies and big box office releases that are out this month. Plus, the Merc with the Mouth is finally getting a Blu-ray release, so if you haven't already splurged on the Digital copy, you can certainly check out all of the excellent bonus features with Twentieth Century Fox Home Entertainment's newest set. There's a ton of other stuff you can shell out dollars for, though, so check out the full list below.
If you're looking for the April releases, you can see them all here.
May 3
The 5th Wave Blu-ray
The young adult craze is dying down in the movie business, but there are still a few movie series based on books being put out by the major studios. One of those is The 5th Wave, another dystopian story, this time starring the capable Chloe Grace Moretz. The movie has a knack for turning off its viewers in the opening minutes of the film, although it picks up the pace as we're introduced to a narrative pitting a group of aliens known as The Others against humanity. J Blakeson's film also stars Nick Robinson, Liev Schreiber and Alex Roe. Sony Pictures Home Entertainment didn't include any new types of extras with this Blu-ray release, although deleted scenes, a few featurettes a gag reel and commentary with Moretz and Blakeson are included. (A Digital copy is also included with purchase.) And while we'd bet against a sequel being made, the intriguing visuals make The 5th Wave a pleasant-enough watch, although it's hard to compare it to something like The Hunger Games. Order your own copy here (opens in new tab).
Other May 3 Blu-ray and DVD Releases
Joy
A Royal Night Out
The Last Ship: The Complete Second Season
The Choice
The Brokenwood Mysteries: Series 2
Remember
Week of May 3 Early Digital Releases
The Witch
How To Be Single
May 10
Deadpool
Deadpool's marketing has been spot-on since the beginning. If you don't believe me, just check out the Blu-ray set for the hit flick, which comes with a recap of literally all of the hilarious stuff the Twentieth Fox Century movie did to get us invested in an r-rated superhero flick starring Ryan Reynolds. If you haven't caught the flick, yet, you need to know it's not kid-friendly. It's violent. There's sex. Deadpool himself has a pretty hardcore potty mouth. Tim Miller's Deadpool has a lot going for it beyond the blatant R-ratedness. The always-funny T.J. Miller is on board as "the comic relief," as the Blu-ray box art notes. We get introduced to some new X-Men characters (Brianna Hildebrand, Stefan Kapicic). Plus, the whole thing is even funnier than the witty one-liners we've come to expect from superheroes and the motivations of the bad guy isn't half-bad, either. Extras on the Blu-ray set include deleted and extended scenes (worth a watch), a gag reel (not half bad) and "Deadpool's fun sack" (perfectly named but includes an Extra interview with Mario Lopez, which pretty much explains what you need to expect). Even the box art is set up like a comic book. If you didn't indulge and buy a Digital copy early, go ahead and grab (opens in new tab) the exceptional Blu-ray today.
Top Gun Steelbook Blu-ray
It might seem a little odd that we'd be putting together a Top Gun review, but it's actually the 30th anniversary of the classic movie, which means that Paramount Home Media Distribution is celebrating with an all new iTunes release and a fun steelbook copy for fans who are into collecting, or who haven't seen the movie in a while. I don't think I need to explain why steelbooks look better on the shelf than your average DVD copy, and the Thirtieth Anniversary Blu-ray also comes with an added DVD and the iTunes copy. A cute little intro at the beginning of the disc shows us what the Paramount logo looked like for the original Top Gun release, as well as what it looks like cleaned up for HD, and the HD picture makes the film pop. There have been other Top Gun Blu-rays in the past; however, the iTunes release also comes with new interviews featuring Tom Cruise and producer Jerry Bruckheimer. Order the Digital copy (opens in new tab) or the steelbook copy (opens in new tab) today.
May 10 Blu-ray And DVD Releases
Beauty and the Beast: The Third Season
War And Peace
Synchronicity
Scream The TV Series: The Complete First Season
Where To Invade Next
The Boy
Killjoys: Season One
Regression
Manson's Lost Girls
Lego Scooby: Haunted Hollywood
Week of May 10 Early Digital Releases
Kung Fu Panda 3 (May 13)
Risen
Pride and Prejudice and Zombies
Girls: The Complete Fifth Season (May 16)
Shrek (May 16)
Shrek 4-Movie Collection (May 16)
May 17
May 17 Blu-ray And DVD Releases
Orange Is The New Black: Season Three
The Witch
Week of May 17 Early Digital Releases
Gods of Egypt
Race
Triple 9
Vinyl: The Complete First Season (May 23)
May 24
May 24 Blu-ray And DVD Releases
Zoolander 2
How to Be Single
Major Crimes: The Complete Fourth Season
Risen
Finest Hours
Week of May 24 Early Digital Releases
Hail Caesar!
13 Hours
The Brothers Grimsby
Eddie the Eagle
The Other Side of The Door (May 27)
May 31
Pride + Prejudice + Zombies Blu-ray
Seth Grahame-Smith's Pride and Prejudice and Zombies novel was a weird blend of classic fiction and zombie lore that was dissimilar to a lot of the fiction being produced at the time. Seven years later, the film came too late to be called timely. Still, while zombie narratives are less popular than they once were, Burr Steers' production maintains a lot of the beats in the novel and the action is quickly-paced, making this an easy watch if not a particularly engaging one. In addition, the movie sports a better-than-expected cast, including Lily James (Cinderella), Charles Dance (Game of Thrones, Jack Huston (Boardwalk Empire) and Lena Headey (Game of Thrones). The central conceit of the young maidens hiding knives in their garters in order to fight zombies--all while still searching for husbands because they can't own property—is amusing, and the Blu-ray set comes with a few bonus features for fans. Readers will doubtless like the "From Austen to Zombies" feature in Sony Pictures Home Entertainments set. Other standouts include "The Badass Bennet Sisters" and the slew of deleted scenes. Order your own copy here (opens in new tab).
Gods of Egypt Blu-ray
Throw in some basic Egyptian mythology, some cool CGI and the combined acting efforts of Nikolaj Coster-Waldau, Chadwick Boseman, Daredevil's Elodie Yung and the thickly accented Gerard Butler and you get Gods of Egypt, a bit of theatrical fun that was perfect for its February release date. Now on Blu-ray, it's up to you to decide whether you liked director Alex Proyas' film enough to own a copy of your own. The complex narrative follows Bek (Brenton Thwaites) and Zaya (Courtney Eaton) getting involved in a power struggle between Set (Gerard Butler), Horus (Nikolaj Coster-Waldau) and a few other Egyptian gods, who intertwine themselves with mortals in this unpredictable story. Lionsgate Home Entertainment's Blu-ray comes with a few extras, including a lot of stuff on the stunts and the visual effects (which are frequently credible) in the movie. If you don't want to spring for the Blu-ray, a Digital copy (opens in new tab) is also available.
May 31 Blu-ray And DVD Releases
Gods of Egypt
Race
Suits: Season 5
Triple 9
Week of May 31 Digital Releases
10 Cloverfield Lane
London Has Fallen
Strawberry Shortcake Campberry Stories
Your Daily Blend of Entertainment News
Reality TV fan with a pinch of Disney fairy dust thrown in. Theme park junkie. If you've created a rom-com I've probably watched it.
Your Daily Blend of Entertainment News
Thank you for signing up to CinemaBlend. You will receive a verification email shortly.
There was a problem. Please refresh the page and try again.