Empty Coffin Young Adult Novel Series Coming To The Big Screen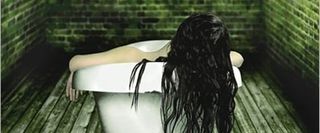 In our post-Potter, post-Twilight world, young adult books are big business. Everybody is constantly looking to snatch up the rights for the next big teen/tween-friendly series. Now author Gregg Olsen's name has come up on the Wheel of Hollywood. The Wrap is reporting that the movie rights to his Empty Coffin series of young adult novels have been purchased by Kerry Kimmel & Pollack and Eric Thompson's Vigilante Entertainment.
The first book in the planned Empty Coffin series, Envy is set in Port Gamble, Washington -- nicknamed "Empty Coffin" by the local residents. After a young, depressed teen girl is killed, two of her friends begin digging into the secrets behind the girl's death. Envy is based loosely on the real-life case of 13-year-old Megan Meier, a Missouri girl who committed suicide after a cyberbullying prank involving MySpace and adults who damn well should have known better. If you want to be pissed off, click here and read the real story.
Without more details about the storyline, it's hard to know whether to be excited about this project. It is, however, unfortunately timely. Cyberbullying and teen suicides have been the topic of conversation across the media landscape in the last year, notably in high-profile movements such as the "It Gets Better" campaign.
Gregg Olsen is a New York Times and USA Today bestselling writer who's made a name for himself in crime thriller and nonfiction books. Released this past summer, Envy is the Olsen's foray into young adult fiction. The movie is slated to go into production in the fall of 2012.
Your Daily Blend of Entertainment News
Thank you for signing up to CinemaBlend. You will receive a verification email shortly.
There was a problem. Please refresh the page and try again.