Fantastic Beasts Just Cast An Important Muggle Character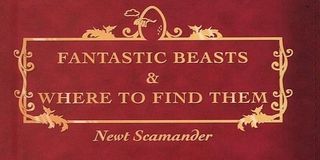 The preproduction process continues to roll right along for the highly anticipated Harry Potter spinoff Fantastic Beasts and Where to Find Them. Just yesterday they cast one of the remaining important female characters, and today they found someone to play another key role, and get this: he's a muggle.
Deadline reports that Dan Fogler has been tapped to play the role of Jacob in Fantastic Beasts. This is a part that has had names like Josh Gad, John Krasinski, and Michael Cera mentioned all hovering around. While the specifics are still somewhat unclear, there's one thing that makes this character standout from the rest of the wizarding world, the fact that he's a non-magical being. This is a first for the world created by J.K. Rowling, who also makes her debut as a screenwriter on the film, a vital character with no magical abilities.
Up to this point, the only muggles we've really encountered, like Harry's aunt, uncle, and cousin, play relatively small parts. Granted, Argus Filch, the caretaker at Hogwarts, has no magical ability, but as a squib, the non-magical offspring of magical parents, he's at least part of this realm and privy to its existence.
We don't know a ton about Jacob or what his role in the action will be. He's been described as the chief rival of protagonist Newt Scamander, played by Academy Award winner Eddie Redmayne. Scamander is a so-called magiczoologist and the author of the textbook used by Harry, Ron, Hermione, and the rest of the students at Hogwarts, from which the film takes its name. It's going to be interesting to see how this dynamic develops and plays out.
Newt is in New York finding and cataloging all manner of wonderful magical beasts, and we're curious to see how Jacob fits into the picture. Is he a muggle who is aware of the wizarding realm? Surely there must be some somewhere. Or perhaps the term rival is meant in a romantic sense, and maybe they're competing for the affections of the same woman. We know that Katherine Waterston plays Tina, the female lead, so it is possible she a couple of serious suitors vying for her attentions.
Additionally, singer/actress Alison Sudol, who performs music under the moniker of A Fine Frenzy, just joined the cast as Queenie, Tina's younger sister. Ezra Miller, who is set to play the Flash in the upcoming DC Extended Universe, also recently joined the party as a character named Kredan.
Set roughly 70 years before the events of the Harry Potter saga, Fantastic Beasts is intended to reveal another side of the magical world of wizards. We'll get to see how magical Americans live, and we've even heard that we'll see the stateside equivalent of Hogwarts show up on screen.
Directed by Harry Potter regular David Yates, Fantastic Beasts and Where to Find Them should start filming later this year and has a release scheduled for November 18, 2016.
Your Daily Blend of Entertainment News