Half The Harry Potter Cast Joins Firth In The King's Speech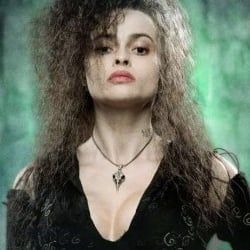 Colin Firth, who has made a career out of playing the slightly nervous love interest, may be headed for an Oscar nomination with a new kind of role in A Single Man. But when that's over, he will be playing one of the most famous stammering, nervous men in history-- King George VI, the British royal who took over the throne when his brother Edward abdicated, and eventually gave birth to the current Queen Elizabeth II.
In The King's Speech, Firth will play the young George as he struggles to overcome his speech impediment, with Geoffrey Rush as Lionel Logue, the King's speech therapist. Today's Variety announces that a whole slew of people have joined the cast as well-- Helena Bonham Carter, Jennifer Ehle, Guy Pearce, Derek Jacobi, Timothy Spall and Michael Gambon will all be part of the proceedings as well.
If you're counting-- and I know I am-- that's three Harry Potter regulars on that list, giving us a chance to see Bellatrix Lestrange (Carter), Peter Pettigrew (Spall) and Dumbledore himself (Gambon) in an entirely new context. And that's ignoring the fact that this is an impressive lineup of Brits (and two Aussies and an American!), meaning this movie will be on our radar no matter how good it turns out. A king overcoming his speech impediment isn't exactly the most traditional source for a movie, but most of us long ago decided that we'll see Firth in anything, so let's see where he takes us.
Your Daily Blend of Entertainment News
Staff Writer at CinemaBlend