How Batman V Superman's R-Rated Cut Could Improve On The Original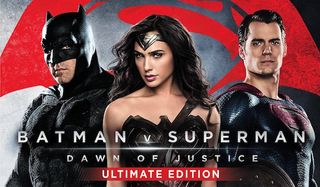 It's no secret that Batman v Superman: Dawn of Justice has received polarizing reactions since it was released in late March. While the movie was successful from a financial standpoint (grossing over $870 million worldwide), the movie has received a lot of negative reviews, though the feature isn't without its share of fans. Whether you find yourself a supporter or detractor of the movie, Warner Bros is gearing up to give fans another taste of the story with an extended version for home media, arriving digitally at the end of the month and on Blu-ray in mid-July.
Last week, Warner Bros released the first trailer for Batman v Superman: Dawn of Justice's R-rated cut, officially titled the "Ultimate Edition." On top of including new/extended violent sequences that wouldn't have fit under the PG-13 banner, this edition of the movie also extra scenes featuring characters and other moments, small or big, that didn't make the theatrical release. It's possible that this cut of the movie will be more appealing to those who didn't like the original cut, and if that's the case, these are the ways we hope that the Ultimate Edition improves from its predecessor.
Give Superman More Moments To Shine
For a movie called Batman v Superman: Dawn of Justice, the latter hero didn't have as many opportunities to shine during the story as the former. Obviously that's not to say Superman was ignored entirely. For instance, that montage of him saving people around the world was arguably one of the most faithful Superman moments seen in the movies. However, when you compare the material Superman was given to Batman's (especially in the way of dialogue), the Man of Steel was lacking. Hopefully this extended cut will remedy that, whether it's showing Clark investigating Batman in Gotham City or other scenes of Superman acting as humanity's protector before getting sucked into a feud with a guy in a bat costume.. Better yet, maybe this cut will make Clark not feel as bleak as he did in the theatrical cut and more hopeful.
A More Coherent Version Of The Africa Scene
One of the first moments in Batman v Superman: Dawn of Justice was the sequence when Lois Lane was tracking down some terrorists in North Africa. During this encounter, Jimmy Olsen was unceremoniously killed off (yes, that photographer/CIA agent was really him), but before Lois met the same fate, the Man of Steel rushed in to save her. However, he was subsequently blamed for the deaths actually caused by Anatoli Knyazev, which subsequently led to the Senate hearings against the Kryptonian. Still, the action in Africa only felt loosely connected to the movie, in many ways feeling disconnected or leaving certain questions unanswered. The new trailer suggests that the Ultimate Edition will have a longer version of the Africa sequence, and Zack Snyder previously said that it would feel "different." Ideally we'll at least get to learn more about what kind of deal Knyazev had with these terrorist and see some of the carnage they spread across the region.
Give The Story Enough Time To Breathe
Batman v Superman: Dawn of Justice's theatrical cut was two and a half hours long, but with so much packed into that time, the story frequently felt muddled. The Ultimate Edition increases the movie's runtime to three hours, but that could be a good thing in the long run, as hard as it may be to believe. With this extra half hour, this may let the movie flow better and feel more coherent. Zack Snyder had the same kind of success in 2009's with Watchmen's director's cut. That doesn't mean that everyone will want to sit through a three hour version of Batman v Superman, but if you had issues with the movie's pacing or thought that the story had some elements that either felt out of place or went unanswered, then maybe you should give it a watch.
Batman Breaking Into LexCorp
Batman had a lot of opportunities to show off in Batman v Superman: Dawn of Justice, but the theatrical cut missed out on showing what could have been one of his most badass moments on the big screen. Desperate to find a way to beat Superman, the Caped Crusader broke into LexCorp and stole Lex Luthor's chunk of Kryptonite. The only problem was, we never saw this go down. By the time Lex got back, the area had already been cordoned off. Bullets were littered on the ground, and inside the shattered glass case originally containing the Kryptonite was a Batarang left behind as a calling card. The new trailer shows some security footage of Batman in LexCorp, but hopefully we see more than just a quick shot of him jumping on camera. It would be great if we saw at least a good 10-20 seconds of the Gotham City vigilante fighting Lex's guards and charging through the building to retrieve the Kryptonite.
A Better Justice League Tease
Let's get one thing straight: if there's one thing that Batman v Superman: Dawn of Justice provided plenty of, it was teases towards Justice League, whether it was those other hero introductions or the Knightmare. However, in terms of setting up who the villain will be in the November 2017 blockbuster, there wasn't rally anything provided other than Lex Luthor's ramblings about a mysterious figure, who many guess is Darkseid, coming to Earth. It was all quite vague, and while the "Communion" deleted scene released the following Monday after its initial release cleared up how Lex learned about this alien, we're still in the dark about who our heroes will battle. It still hasn't been confirmed whether this individual Darkseid, Steppenwolf or someone else, but there are rumblings that the Ultimate Edition will either introduce Justice League's villain or more properly establish them within this particular story. As long as a better villain tease doesn't detract from the main story, we're all for it!
Your Daily Blend of Entertainment News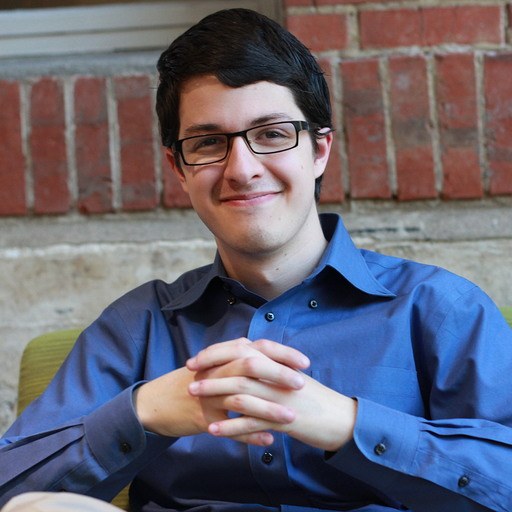 Connoisseur of Marvel, DC, Star Wars, John Wick, MonsterVerse and Doctor Who lore. He's aware he looks like Harry Potter and Clark Kent.