Iron Man 3 Crosses The $1 Billion Mark In 23 Days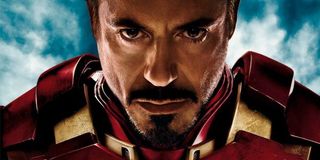 After the massive success of The Avengers, Marvel's next venture Iron Man 3 was expected to open huge. And it did, earning $63.8 million on its first day of release in the United States. Having opened abroad even earlier, the latest Tony Stark actioner has been churning towards the billion dollar mark for weeks. And Variety reports it officially bypassed that landmark point yesterday, just 23 days after its opening day in countries like Australia, Sweden, Taiwan, and Italy.
In the US, Iron Man 3 opened just two weeks ago, but already has earned more than $300 million domestically. In China, it's made $104.2 million to date, justifying to some the inclusion of region-specific scenes. And with its global box office total crossing $1 billion, the action-packed blockbuster becomes the second Marvel/Disney collaboration to pass that point. The Avengers managed to make that mark in 19 days, a world record the superhero epic shared with James Cameron's Avatar. Other Disney titles that have passed this very high box office bar include Pirates of the Caribbean's Dead Man's Chest, Alice in Wonderland, and Toy Story 3.
These numbers are great news for Marvel…for the most part. However, Robert Downey Jr.'s contract with Marvel is now up. And these numbers make his leverage in contract negotiations for Avengers 2 stronger than ever. While fans can argue over whether or not Downey's demand for upwards of $50 mil is excessive, it's hard to argue that Marvel can't afford it with figures like these. Moreover, Downey can counter he's a major factor in figures like these, and so is worth his lofty price tag. After all, he is Iron Man.
Staff writer at CinemaBlend.
Your Daily Blend of Entertainment News
Thank you for signing up to CinemaBlend. You will receive a verification email shortly.
There was a problem. Please refresh the page and try again.