James Franco And Kate Hudson Become Thieves In Good People Trailer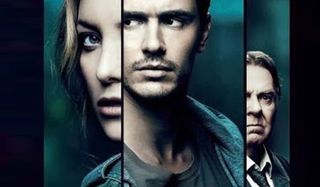 "Didn't you know when you find a pot of gold, there's always a monster guarding it?"
What would you do if you stumbled across $400,000? Would you keep it? Would you call the cops? What if you found it in your home--well, within the portion of your home rented out to a shady tenant? This is the curious conundrum that faces James Franco and Kate Hudson in the upcoming thriller Good People. In the film's first trailer, you get a sense of the temptation and danger these questions arouse.
Here's the film's official synopsis, courtesy of Apple:
Good People is based on the novel of the same name by Marcus Sakey. Its his first book to get an adaptation, and its adaptation is the first English-language film to be helmed by Danish director Henrik Ruben Genz, who previously made waves with the acclaimed dramas Terribly Happy and Kinamand. Helping assure none of Good People's drama gets lost in translation is a screenplay by Kelly Masterson, the mastermind behind Sidney Lumet's Before the Devil Knows You're Dead.
We first got word of Good People back in 2009 when Tobey Maguire acquired the novel's rights with an eye to producing and possibly starring. In 2010, Maguire had a different Danish director to helm Good People, having snagged Niels Arden Oplev, best known for the Scandinavian adaptation of Stieg Larsson's The Girl With the Dragon Tattoo. From there, two years passed without a word on Good People's development.
Then in the fall of 2012, Millennium Films was on board. Genz had replaced Oplev and he was eyeing James Franco for Good People's male lead. But don't cry for Toby Maguire. He's still a producer on the project, and will likely do well if this thriller proves a hit.
The following spring Good People had secured Franco along with Kate Hudson and lauded French actor Omar Sy, who won wild praise for his starring turn in the heartwarming biopic The Intouchables. (Oh and he has a little movie called X-Men: Days of Future Past coming up you may have heard about.) Shortly thereafter, Good People got a richer with the addition of unparalleled character actor Tom Wilkinson's joining.
So the talent in front of and behind the camera gives us plenty of reasons to look forward to Good People's eventual release. But am I alone in being underwhelmed by the trailer itself? It seems like shades of Danny Boyle's Shallow Grave minus the moodiness. And worse yet, it looks like it's giving away the entirety of the plot, doesn't it?
This poll is no longer available.
Good People will open later this year.
Your Daily Blend of Entertainment News
Staff writer at CinemaBlend.