Jeremy Piven And Mike O'Malley Wrangled Into Miley Cyrus Detective Movie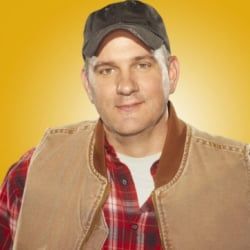 Miley Cyrus, everyone's favorite drug-taking newly 18-year-old hellion, is keeping her movie career going by growing up a little bit, starring in So Undercover as a private investigator forced to infiltrate a sorority. No, nobody has bothered to explain how a teenager can become a private investigator-- and a "tough, street-smart" one at that-- but the answer is something like "Miley Cyrus is a giant star, so get over it." Now Cyrus will be joined onscreen by two more stars, Jeremy Piven and Mike O'Malley, who as the grown-ups in a teen-centric movie will likely be humiliated several times over at the hands of Cyrus and her pals.
According to the press release announcing the casting Piven will play Special Agent "Armon," which sounds like a villain name if I ever head one, while O'Malley will play Cyrus's father, presumably doing a spin on the thing he does as Kurt's dad on Glee. The cast already includes Gossip Girl's Matthew Settle as Professor Talloway, Josh Bowman as Cyrus's love interest, and a whole flock of actresses playing sorority sisters whose names you may or may not recognize: Kelly Osbourne, Eloise Mumford, Lauren McKnight, Megan Park, Morgan Caluhoun and Alexis Knapp. Tom Vaughan, most recently of Extraordinary Measures, is directing the script by Allan Loeb and Steve Pearl.
Your Daily Blend of Entertainment News
Staff Writer at CinemaBlend