Justin Bartha And Aasif Mandvi For Todd Solondz's Dark Horse?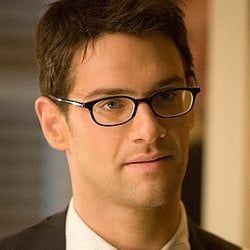 After making presumably plenty of money in the National Treasure movies and snagging an Olsen twin for a girlfriend, Justin Bartha has finally found the time and clout to get some better movies on his resume as well. He was the tragically forgotten Doug in The Hangover and a very convincing charismatic Hasidic Jewish ecstasy dealer opposite Jesse Eisenberg in Holy Rollers earlier this year. Following a run on Broadway with Lend Me A Tenor, he's making the move that automatically endows indie cred: working with Todd Solondz.
Solondz, whose most recent film Life During Wartime revisited the same brutal territory (and the same characters) as his landmark film Happiness, is moving on to another "edgy character drama" Dark Horse, and according to Production Weekly, Bartha is in talks to join. The Daily Show's Aasif Mandvi and Boardwalk Empire's Jordan Gelber are also on board, though there's no more detail about the film (the 140 character limit tends to make these Production Weekly notices pretty brief). You can count on it being a little twisted and underseen, though, and for a whole crop of indie film fans to suddenly pay attention to Bartha, then shake their heads when he winds up in the contractually obligated National Treasure 3 anyway.
Your Daily Blend of Entertainment News
Staff Writer at CinemaBlend