Kristin Kreuk And Keisha Castle-Hughes Are Vampire Victims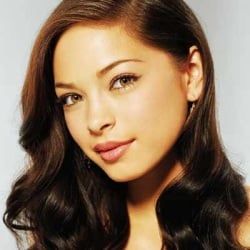 We hear frequently about American actors traveling over to Hong Kong or Japan for work when their careers stall out, but rarely do this many of them come together on the same movie. The talented but under-utilized Rachael Leigh Cook, Keisha Castle-Hughesand Kristin Kreuk will all be joining together for Vampire, the English-language directing debut for Iwai Shunji.
The film is shooting in Vancouver but it seems to be an Asian production, with deals already in place for distribution in the Middle East, Hong Kong, Taiwan, Singapore, Korea and Japan. According to Screen Daily the film stars Kevin Zegers as a schoolteacher vampire who looks for suicidal young women to feed his taste for blood, but manages to fall in love with all of them before killing them. Seems like a pretty flawed system, but I guess no more ridiculous than being the kind of vegetarian vampires that star in the Twilight series.
Iwai's previous directing credits include Love Letter and All About Lily Chou Chou, and he actually directed in English previously with a segment in New York I Love You, a cute little romantic bit starring Orlando Bloom and Christina Ricci. He'll be working with some real talent on Vampire, including Oscar nominee Castle-Hughes, so maybe that will help ease the transition into a new language.
Your Daily Blend of Entertainment News
Staff Writer at CinemaBlend