Kyle Chandler And Mary Elizabeth Winstead Join Spectacular Now Adaptation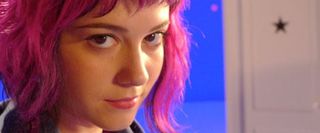 Following a triumphant debut at the Sundance Film Festival, the quirky romantic-comedy (500) Days of Summer went on to become one of the most successful sleeper hits of the year. The film not only launched its leads Zooey Deschanel and Joseph Gordon-Levitt to a new level of fame, but also scored director Marc Webb the attention of studios, helping him to score the coveted job of directing The Amazing Spider-Man. As for Summer's scribes Scott Neustadter and Michael H. Weber, they not only won awards and acclaim, but also scored a spot on the 2009 Blacklist with their adaptation screenplay of Tim Tharp's high school-set novel The Spectacular Now.
Smashed helmer James Ponsoldt will direct the feature which focuses on Sutter Keely, a senior who lives in the moment and is the life of every party. After one massive blowout, he wakes up on a strange lawn and meets Aimee Finicky, a misfit who is clueless in the ways of popularity and is planning for her future. Intrigued by her outsider appeal, Sutter begins to date her as a sort of social experiment, but soon discovers he can have a real impact on her life, and possibly for the worse. Project X's Miles Teller has signed on to play Sutter; The Descendants' Shailene Woodley will play Aimee.
Along with news from Variety that the film has at last secured full financing comes word that Kyle Chandler (Friday Night Lights), Mary Elizabeth Winstead (Scott Pilgrim vs. the World), Bob Odenkirk (Breaking Bad) and Andre Royo (The Wire) have joined the cast which already included 21 Jump Street's Brie Larson and The Hunger Games' Dayo Okeniyi. However, no details have been released as far as character descriptions for their roles. Nonetheless, it's an ensemble that makes this coming-of-age tale one worth keeping an eye on.
The Spectacular Now is now filming in Athens, Georgia.
Staff writer at CinemaBlend.
Your Daily Blend of Entertainment News
Thank you for signing up to CinemaBlend. You will receive a verification email shortly.
There was a problem. Please refresh the page and try again.