Lars Von Trier Plans Hardcore Sex For His Next Project, Nymphomaniac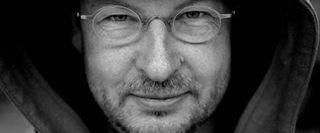 Director Lars von Trier has never been afraid to speak his mind, whether it be in the press or through his films. The Danish director welcomes controversy at every corner and it would seem that he thrives under this sort of pressure, since he's already inviting it almost a year before he even starts filming his next piece.
Screen Daily has it that von Trier is getting the money together to start work on Nymphomaniac, which will follow the sexual growth of a woman from age zero (awkward) to age 50. Being that von Trier doesn't so much as push envelopes as light them on fire just to watch them burn, the film will likely include heavily pornographic scenes that may include shots of penetration, and other hardcore content. However, it is mentioned that there will be two versions of the film so that the hardcore cut can air on DVD and elsewhere, while the softer version, while likely an NC-17 or hard-R rating, can show in theaters once it's picked up by a distributor.
Von Trier's partner and producer Peter Aalbæk Jensen gave his thoughts on the piece:
Since Antichrist features a graphic depiction of a female circumcision and some other really rough genital mutilation imagery, it'd be hard to imagine von Trier letting his financiers dictate too heavily what he's going to do with Nymphomaniac. You can expect a tamer version in the softcore cut, but expect the hardcore version to be pure, unadulterated von Trier--and fans ought to be delighted about that. Filming will start in Denmark next summer.
Your Daily Blend of Entertainment News