Marlo Thomas Will Be Miley Cyrus's Grandmother In LOL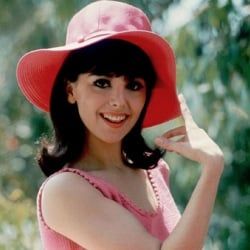 Marlo Thomas is known to the 70s-era generation as the iconic That Girl, and maybe to Generation X as Rachel's mom on Friends, but she's practically a nobody to the tweens and teens who are empowering Justin Bieber to take over the world… though that's about to change. Mandate Pictures has announced in a press release that Thomas is joining the cast of LOL, a comedy starring Miley Cyrus that's a remake of an original French film Laughing Out Loud.
Two weeks ago Ashley Greene also signed on to play a high school rival of Cyrus's character, and Demi Moore is also on board to play Cyrus's mom. That makes three generations of "It Girl" actresses, which should be interesting enough even if the movie is a total bore. Thomas will be playing Moore's character's mother, of course, so expect plenty of hype around the three actresses, together at last! Not that we've exactly been clamoring for it, but I suppose there are worse trios you could pull together…. Georgia Rule comes to mind...
Staff Writer at CinemaBlend
Your Daily Blend of Entertainment News
Thank you for signing up to CinemaBlend. You will receive a verification email shortly.
There was a problem. Please refresh the page and try again.