Metal Gear Solid Movie A Go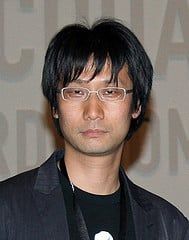 Hideo Kojima is revered in his home country of Japan; he's actually considered a celebrity! In case you don't know who he is, he's the creator of the uber-difficult video game Metal Gear Solid. The game is being translated into a film as we speak and Kojima has been talking about his plans to be very involved in that process.
Collider.com spoke to Kojima and his translator on the red carpet of the Video Game Awards. When asked about the existence of a Metal Gear Solid movie, Kojima assured us "It's brewing and brewing and very slowly moving.". Even some of you who are impatient will realize that this is probably a good sign. The complexity of the game demands slow movement through the nuclear active territory.
So, how involved will Kojima be in the movie making process? "Obviously, [I am] not going to have the director's seat, but [I] will be very very involved in the making of the movie." So, you're saying we can expect only the harshest in brutal slayings and crazy explosions? Awesome!
Kojima is planning to release a video game alongside the release of the film. He lights up when asked about the project. "It's something [I'm] very interested in doing and it's a challenge for [me], thinking about it and being able to come up with a good plan is the plan." Even though Kojima sounds hesitant, fans of the video game already know he's absolutely up for the challenge. And I'm pretty sure his Japanese is better than his translator's English, so give the guy a break for seeming ineloquent.
Your Daily Blend of Entertainment News