Nick Nolte And Tom Waits Could Play A Drifter And A Farmer In The Low Road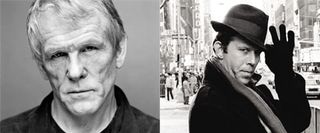 Mayback Cunningham is a name you will probably start hearing more regularly. The indie production house has two films in the pipeline aiming at Sundance releases, and one more, The Low Road, entering production very soon. The company has some big ideas for the indie scene so expect them to start cropping up more and more throughout the next couple years.
The Low Road follows a drifter who gets caught up in the affairs of an older couple about to lose their farm. Director and the Mayback of Mayback Cunningham, Chris Mayback, says that offers have been made to Nick Nolte and Tom Waits though he doesn't mention for which roles. At first, you would think that they offered them the same role since they are so similar, as men who look like drifters and sound like they eat handfuls of gravel for breakfast everyday. But Waits could easily take the role of the drifter and if they run a comb through his hair first Nolte could play the older man losing his farm.
According to Screen Daily, the film is budgeted at only $1 million which is low even for an indie flick, especially if they're trying to get a name like Tom Waits or Nick Nolte on board. Nolte alone has seven projects in various stages of production so he won't be cheap, and Waits while not quite as in demand has been making a name for himself in the acting realm. While it's perfectly likely these men will work for cheap if it's a good script, Mayback will still not be left with much to get his film made.
No release date is set for The Low Road, but filming will hopefully start at the end of this year or during the first few months of next year in Sonoma County, Ca.
Your Daily Blend of Entertainment News
Thank you for signing up to CinemaBlend. You will receive a verification email shortly.
There was a problem. Please refresh the page and try again.