Penelope Cruz Prepares To Get Tortured By Lars Von Trier-- UPDATED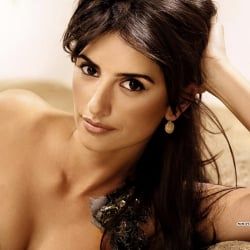 UPDATE: Sadly, it seems we jumped the gun on this one. The Playlist tracked down some Danish reports that say Cruz was trying to make the role work, but her schedule didn't synch up with von Trier's. It's a sad day for us all.
Following in the footsteps of Charlotte Gainsbourg, Nicole Kidman and Bryce Dallas Howard, Penelope Cruz will be the next actress to be tortured by Lars von Trier and then win scads of critical acclaim. The Playlist sifted through some European media reports about von Trier's new films Melancholia, all of which claim that Cruz has agreed to star in the film.
Previously announced as Planet Melancholia, von Trier's film is apparently a "psychological disaster film," for which von Trier promises, "No more happy endings!" The goal is to shoot the film this year in time to debut it at Cannes, which is exactly where von Trier brought his last film Antichrist, where he immediately became the most talked-about figure of the festival.
Since becoming a major American star over the last few years, Cruz has been remarkably good about choosing her projects, either going for the great directors-- Woody Allen, her lifemate Pedro Almodovar-- or the roles that allow her to steal the show-- that's two Oscar nominations in a row for Cruz just being hilarious and awesome. Working with von Trier will obviously be a heck of a lot different from dressing up in lingerie for Rob Marshall in Nine, but I'm betting that's part of the appeal. Whether you're a fan of Cruz's or not, you've got to be dying to see how this turns out.
Your Daily Blend of Entertainment News
Staff Writer at CinemaBlend