Scott Speer Will Take Over On Step Up 4, Then Likely Take Over The World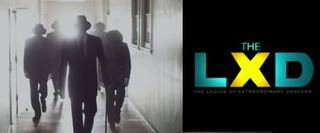 As strange as it sounds, the Step Up franchise has been a launch pad for a lot of careers, and not just Channing Tatum's. The director of the first film, Anne Fletcher, went on to direct The Proposal and is now working with Barbra Streisand and Seth Rogen in My Mother's Curse; the director of the second two films, John Chu, went on to handle the Justin Bieber 3D concert movie and is now, of course, in charge of the G.I. Joe sequel. So give a hearty congratulations to the new member of the club Scott Speer, hired to direct Step Up 4, according to Deadline.
The previous director Wade Robson had to drop out due to personal reasons, which gives Speer the opportunity to move up from a career as commercials and music video director. He also worked with Chu on the TV series The LXD: The Legion of Extraordinary Dancers, which means he's got more than enough dance bona fides to get the job done. Even if you don't wind up seeing Step Up 4, the law of tradition says you'll be seeing something Speer does very soon, so say hello to your future powerhouse director!
Staff Writer at CinemaBlend
Your Daily Blend of Entertainment News
Thank you for signing up to CinemaBlend. You will receive a verification email shortly.
There was a problem. Please refresh the page and try again.