Selma Blair, Melanie Lynskey, Rhona Mitra And Lorena Rincon Will Tend World War I Soldiers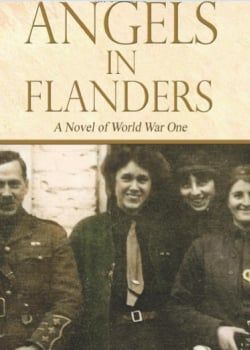 Lorena Rincon is Venezuelan, Selma Blair American, Melanie Lynskey from New Zealand and Rhona Mitra from London, but all four are about to help out the British armed forces. The quartet of actresses are set to star in the World War I period film Four Saints, which according to Variety tells the story of young women who opened a medical dressing station on the Allied front lines during the battle. Cary Elwes and Arnold Volsoo also star in the film.
Jean-Pierre Isbouts wrote the book the film will be based on, Angels in Flanders, and he'll also be writing and directing as his feature narrative debut-- he previously made documentaries tied into two recent releases, Valkyrie and The Golden Compass. Normally the whole "writer/director adapting his own book" thing directly correlates to a disastrous film, but Isbouts seems to have enough of a filmmaking background to know what he's doing. Based on the author's statement available at Amazon (opens in new tab), Isbouts wrote the novel as a screenplay first, and did seven years of research to create the book's characters, who are all based on real people.
If it seems a little odd to you that there's a Venezuelan actress thrown into the mix of the cast, in a film set in England during World War I, there's an explanation for that-- Rincon's casting comes with a guarantee from Tayrona Entertainment Group that they'll executive produce the film and distribute it across Latin America. It sounds like a good deal, if a slightly historically anachronistic one. Those of you who are experts on the enormous Venezuelan nurse community of 1915-era England are free to chime in and correct me.
Staff Writer at CinemaBlend
Your Daily Blend of Entertainment News
Thank you for signing up to CinemaBlend. You will receive a verification email shortly.
There was a problem. Please refresh the page and try again.