Star Wars: Episode VIII May Cast This Actress As The Female Lead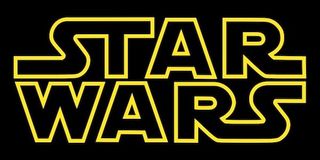 As we inch closer and closer to Star Wars: The Force Awakens, it's easy to forget the circus that surrounded the casting. It seems like every day we heard this actor or that actress was on Lucasfilm's list for some role. And if you miss those crazy days of rampant speculation, don't worry, there are plenty more Star Wars films on the way, and while we've already seen it a bit with Rogue One, which is currently filming, the process is starting again in earnest with Star Wars: Episode VIII.
The latest rumor—and we stress rumor—to make the rounds comes courtesy of Latino Review. According to their industry sources, British actress Gugu Mbatha-Raw is in the running to play the female lead in director Rian Johnson's Episode VIII. She joins three other names who were previously reported to be on the shortlist, Orphan Black star Tatiana Maslany, Me and Earl and the Dying Girl's Olivia Cooke, and Gina Rodriguez from Jane the Virgin.
According to LR's report, the four actresses are actually competing for not one, but two parts that both have the same shortlist. Of course, there aren't any details on the roles, this is Star Wars after all, but they are described as being substantial. They also say that, not only is Mbatha-Raw someone who is being eyed, they report that she has actually already even had an audition.
The 32-year-old actress has a career that dates back to 2005, but over the last year or two she has really made a name for herself as a talent to watch. Recently, she played the title role in the true-life period piece Belle, fronted the music world set drama Beyond the Lights, a role that won her wide acclaim, and showed up in the Wachowskis' Jupiter Ascending. Later this year, we'll see her opposite Will Smith in NFL head trauma drama Concussion.
There's not much known about Episode VIII at this point, though in theory we'll have a better idea of where it might go after we finally see The Force Awakens. We did hear rumblings that Maslany, Cooke, and Rodriguez were going do tests with John Boyega to see what kind of chemistry they have. This sounds like one, he'll play an important part in the story, and two, this role, or roles, involve spending a lot of time with him. Benicio Del Toro is also said to play the main villain of the film, though the true nature of his character remains up in the air, and we've heard that Daisy Ridley has signed on for multiple movies and expect to see her again.
All four names on this list—Gugu Mbatha-Raw, Tatiana Maslany, Olivia Cooke, and Gina Rodriguez—are fantastic actors, though Cooke seems a little like the odd duck. The other three are all 30 or older, while she is 21. That does, however, put her closer in age to Boyega, who is only 23, though whether or not that has any bearing on these characters remains to be seen.
We'll have to wait and see which, if any of these women land these roles. If The Force Awakens' track record is any indication, it might not be one of them, as we heard a lot of names thrown around, a lot of names that didn't make the final cut. They certainly tested their options.
Some filming for Star Wars: Episode VIII has reportedly already taken place, but production is expected to really get going next year, ahead of a May 26, 2017 release date.
Your Daily Blend of Entertainment News
Thank you for signing up to CinemaBlend. You will receive a verification email shortly.
There was a problem. Please refresh the page and try again.