Tarsem's War Of The Gods Now Called Immortals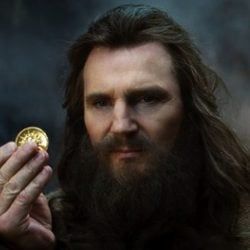 I've been a little worried about War of the Gods, the new project from The Fall director Tarsem. The movie didn't just have a title nearly identical to Clash of the Titans, but it's about humans and Greek gods involved in warfare. There's nothing to be done about the similar plots-- the movie is filming now in Montreal, and hey, Clash of the Titans was a hit so maybe they want the similarity. But the title, at least, can be fixed.
In a press release today (via Slashfilm) Relativity Media announced that War of the Gods is now called Immortals. Additionally, John Hurt and Isabel Lucas have joined the cast, with Hurt presumably doing his best Liam Neeson as Zeus, and Isabel Lucas playing Athena, "the daughter of Zeus who finds her loyalty tested as the war between the gods and Titans looms." Henry Cavill, Stephen Dorff, Mickey Rourke, Freida Pinto and Kellan Lutz, among other, are already on board in major roles.
Your Daily Blend of Entertainment News
Staff Writer at CinemaBlend