Is There Another Phantom Of The Opera?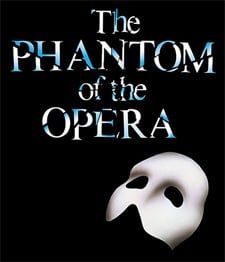 Phantom of the Opera has been an embraced novel, a hit Broadway musical, and a well-accepted movie version of the musical, not to mention the many other adaptations of Gaston Leroux's story that are out there. When you have something that successful in this contemporary world, you only have one choice - make a sequel.
IESB.net is reporting on a story in The Times of London that Andrew Lloyd Webber is working on a sequel to his hit Broadway musical, tentatively titled Phantom: Love Never Dies. The story would pick up a decade after the end of the original Phantom, and would find Erik, the Phantom, relocated from the Paris Opera to Coney Island, New York. No, that's not a joke. Apparently a decade later would set the story in a time when Coney Island was incredibly popular - an attraction that even drew the attention of people along the caliber of Sigmund Freud.
Erik wouldn't be the only returning character from the original, although with a title like Love Never Dies you probably gathered that. The story would reunite the Phantom and Christine, his beloved soprano.
Obviously this is theatrical news, not cinema news, although a successful hit on Broadway could easily lead to a second movie. It's relevant to us, however, because of the names being tossed around to play the lead. While Webber wouldn't reveal who they have planned, the Times said that both Gerard Butler, who played the Phantom in the movie adaptation, and sexiest man alive Hugh Jackman are being talked about. Both actors would probably be a bigger draw than the idea of a sequel, especially since half of this story sounds like some sort of joke gone awry.
Your Daily Blend of Entertainment News
Thank you for signing up to CinemaBlend. You will receive a verification email shortly.
There was a problem. Please refresh the page and try again.