Trailer For X-Files Porn Parody Proves That The Truth Is In There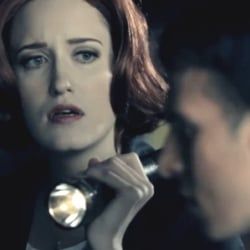 For those of you unfamiliar with the unflinching rules of the internet, Rule 34 clearly states that "if it exists, there's porn of it." It's true for just about every TV show and movie thanks to New Sensations, whose XXX Parody series has been some of the most popular porn in the last decade.
They're continuing their quest to pornify the world by releasing The Sex Files 2 starring Kimberly Kane and Anthony Rosano as Mulder and Scully. Spoiler alert: they have sex. No one cares about the story, but there is one for those of you with a broken fast forward button. Scope out the trailer blow and learn that the truth is in there.
Your Daily Blend of Entertainment News
Thank you for signing up to CinemaBlend. You will receive a verification email shortly.
There was a problem. Please refresh the page and try again.