Upcoming Netflix Streaming Titles Include Drive And Thor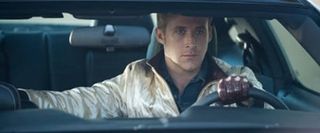 Netflix's streaming catalogue has been getting a little stale of late. Sure, they've got some amazing-sounding original content in the works (and you can already watch their first original series, Lilyhammer (opens in new tab)), but there's been something of a lull when it comes to new and exciting movie content being added. Thankfully, there is some good stuff coming down the pike in the next two months, including the acclaimed film Drive and last year's Thor. Here's the full breakdown of what's on the way from the latest press release.
Thor and Drive are obviously the two high-profile additions, but it's also great to see flicks like Lost in Translation, Snatch, and The Addams Family being added to the line-up. However, it's still disappointingly spare when it comes to actual semi-recent releases. Both Drive and Thor have been out for months on DVD, and while that delay is likely studio-enforced, it seems to be emblematic of an overall lack of bigger-profile recent movie additions to Netflix's streaming catalogue. They are regularly adding older catalogue titles, but sorely lacking in newer stuff. A quick scan of recent additions reveals indie flicks such as Melancholia (added April 13th) and Sleeping Beauty (added April 12th), but not much more high-profile than that.
The lapsing of Netflix's deal with Starz is likely a big part of the problem. Netflix is still doing great when it comes to adding TV content, but not every customer is interested in or has the time to watch a lot of shows. Hopefully Netflix will be able to make new deals in the coming months to spruce up their streaming catalogue with fresher and more regular film content. In the mean time, you can watch The Human Centipede 2, so that's a relief.
Click here for the upcoming TV series headed to Watch Instantly.
Your Daily Blend of Entertainment News
Your Daily Blend of Entertainment News
Thank you for signing up to CinemaBlend. You will receive a verification email shortly.
There was a problem. Please refresh the page and try again.