Vincent Gallo and Michael Madsen Are Loosies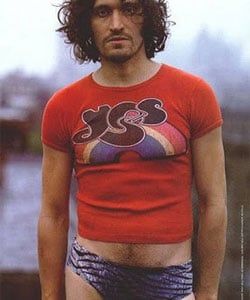 Actor Peter Facinelli has been doing more with his time of late than just waiting around for his next shoot day on the Twilight Saga. He recently completed a script that's being produced at indie house Vincente Corrente Prods. The Can't Hardly Wait star is already set to lead the film, but has just added two more big names to the bill.
THR reports that indie darling Vincent Gallo and everyone's favorite reservoir dog Michael Madsen have been added to star in Loosies. No reports on the nature of the roles they'll play, but adding actors of this caliber alongside the great but perpetually under-the-radar Facinelli will surely propel this underground piece into more wide spread recognition.
Loosies is about a New York pickpocket (presumably Facinelli) who is confronted by a now pregnant woman with which he had a one night stand. Sounds interesting as long as it steers clear of the cliche "you need to be a man and care for this baby!" schlock. The cast itself is enough to pique the interest of any true film fans, so hopefully the story will fall into place nicely.
Your Daily Blend of Entertainment News