Watch Hugh Jackman Be A Real Life Hero By Saving A Kid From Drowning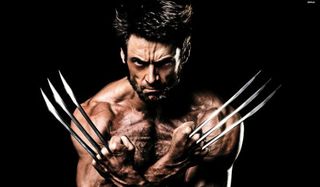 Heroes exist, people. Maybe superheroes don't but heroes one hundred percent inhabit this world. Few people understand this concept better than Hugh Jackman. The actor has become known as one of the kindest and most generous superhero performers alive, and he recently showcased that trait on a beach in Australia by helping rescue swimmers from a dangerous rip ride. Check out the footage below to see for yourself.
As you can see from the video above (h/t Uproxx) Hugh Jackman was hanging out on a beach in Australia when a fierce rip current began pulling people out to sea. Springing into action, Wolverine himself jumped into the water and began getting people out while the lifeguards scrambled to get their own recue efforts going. It may not be quite the same as going up against Magneto or William Stryker, but chances are the triple threat Australian hunk saved a handful of lives by stepping up when duty called.
Perhaps one of the most humorous things to note about this entire ordeal is the fact that this is one particular instance where Hugh Jackman succeeds where his on screen counterpart might have failed. As a mutant whose skeleton has been bonded with a heavy-duty metal, Wolverine is not exactly fond of the water. In fact, numerous instances during the events of the X-Men franchise have shown him to struggle whenever he's submerged. Actually, come to think of it he also drowned in Chrisopher Nolan's The Prestige. Man... Hugh Jackman's movie characters really don't like the water, do they? Luckily for the people on this beach, a much lighter, and generally more agreeable Jackman was there and able to assist in the rescues.
It's moments like these that remind us that being a hero doesn't require the ability to fly, lift thousands of pounds, or have claws that extend from our hands. Being a hero simply means doing the right thing when a danger rears its head. Hugh Jackman understands this idea perfectly, and that's why today he reminded us that he's one of our favorite heroes.
We will bring you all of the latest and greatest hero moments – silver screen or otherwise – as they become available to us. Be sure to check out Hugh Jackman's last outing as The Wolverine when Wolverine 3 hits theaters in 2017. While we don't have a ton of information regardin Wolverine 3, we will be sure to update you as soon as new details become public. And while we wait, we'll just have to watch this video over and over again and pretend that Wolverine is saving some lives. Stay tuned for more details!
Originally from Connecticut, Conner grew up in San Diego and graduated from Chapman University in 2014. He now lives in Los Angeles working in and around the entertainment industry and can mostly be found binging horror movies and chugging coffee.
Your Daily Blend of Entertainment News
Thank you for signing up to CinemaBlend. You will receive a verification email shortly.
There was a problem. Please refresh the page and try again.