Why Captain America: Civil War Will Be Funnier Than You'd Expect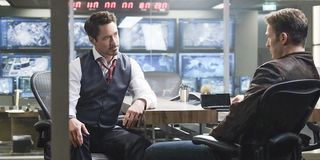 If you read Marvel's original Civil War storyline, you know that the tale is largely a depressing affair. With the government hunting down superhumans who haven't registered, and with the Marvel heroes divided over the issue, there wasn't a lot to laugh about. From what we saw in the first Captain America: Civil War trailer, the live action adaptation of the 2006 event also looks like it will be pretty serious, but not to worry, there will plenty of humorous moments as well.
Following a special screening of Captain America: The Winter Soldier yesterday, directors Joe and Anthony Russo described their next Cap installment to Collider as more of a "psychological thriller," but also mentioned how much of the movie is funnier than its predecessor. They said:
Nicknamed Avengers 2.5 by fans, Captain America: Civil War features nearly every major Marvel hero, along with a few newcomers. The characters the Russos are almost certainly referring to are Ant-Man and Spider-Man, both of whom were said last month to provide some of the movie's lighter moments. Fans already saw Scott Lang's brand of comedy last year in Ant-Man when he was transitioning from thief to superhero. Although we haven't seen Ant-Man in the previews yet, last year's D23 footage gave a taste of him being funny when he was starstruck in Captain America's presence.
As for Spider-Man, he'll be dealing with the struggles of high school and getting started as a crimefighter, making him, as the Russos put it, less confident than the other Marvel heroes. However, being Spider-Man also allows Peter Parker's more whimsical side to be unleashed, and you can count on him to drop wisecracks while beating up bad guys. So, despite him being torn between the opposing ideologies in the May blockbuster, he'll have his moments of humor in the midst of this insanity.
Aside from these two, it's also a good bet that a few of the other heroes will have opportunities to be funny, though not necessarily to the same degree. After all, major players like Steve Rogers and Tony Stark will be going through an especially rough patch. Captain America: Civil War hits theaters on May 6, 2016.
Your Daily Blend of Entertainment News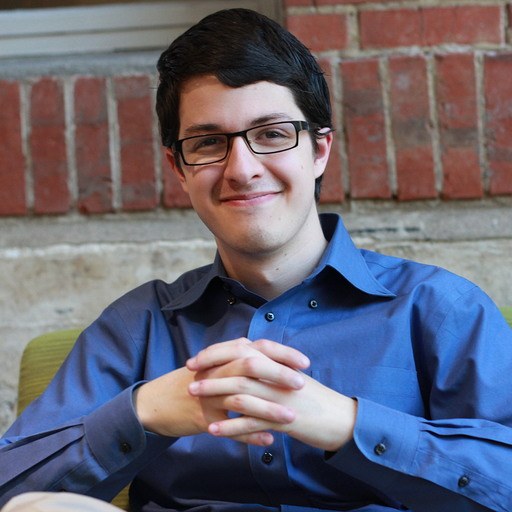 Connoisseur of Marvel, DC, Star Wars, John Wick, MonsterVerse and Doctor Who lore. He's aware he looks like Harry Potter and Clark Kent.