Why Spider-Man Movies Struggle, According To The First Spider-Man Screenwriter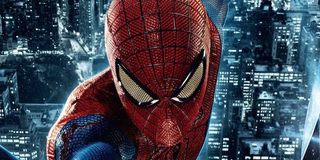 David Koepp is one of the more accomplished screenwriters in all of Hollywood, writing for a range of genres including comedies, dramas and crime films. Most notably however, he is known for his crafting the scripts for some of the hugest summer action blockbuster movies of all time including Jurassic Park and its sequel The Lost World, and of course the ultra-successful 2002 Spider-Man. In other words, when he talks people tend to listen. Well, he recently discussed his work as screenwriter of Spider-Man and decided to share some thoughts as to why the Peter Parker franchise seems to struggle so much.
When Koepp was hired to rewrite the James Cameron Spider-Man material about 15 years ago, nobody could have foreseen the box-office gold it would soon become. But that was a different time and place. In a recent interview with Empire, the writer/director didn't hold back when discussing his views about the current state of the films, both successes and failures.
Koepp went on to explain how the different series' didn't have to be played out in a consecutive manner but could rather be released concurrently. In his mind, he sees The Spectacular Spider-Man as a separate component from Spider-Man, stating the latter excludes a large group of fans. Basically he thinks there should be several simultaneous Spider-Man series' that work for their targeted demographics, mostly determined by the age of the audience.
Koepp & Raimi's Spider-Man was a box-office smash hit back in 2002, bringing in over $820 million dollars on a budget of $139 million. While Spider-Man 3 did eclipse the original's gross (even among heavy criticisms), it netted about $50 million less in actual profits probably more due to its budget, which was nearly double the original's.The Amazing Spider-Man series of films has yet to outdo either of its predecessors.
The Amazing Spider-Man 3 is currently slated to hit theaters in 2016. While there is still some uncertainty about the project, due to leaked emails regarding Marvel Studios' involvement, the potential for a Raimi return and whether or not Andrew Garfield will embody Parker again, it looks like the project is set to move forward with Marc Webb attached once again as director.
Your Daily Blend of Entertainment News