The Hilarious Reason Puff Daddy Passed On A Sausage Party Cameo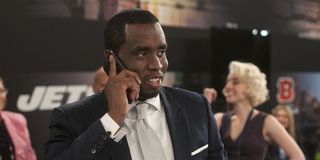 2016 hasn't been an overall great year for blockbusters, but it has been solid for animated fare, like Zootopia and The Secret Life of Pets. Today brought the release of Sausage Party, a movie that, while definitely not appropriate for kids, has been earning many positive reviews. The main cast includes a lot of well known names, like Jonah Hill and Kristen Wiig, and there a lot of other familiar names who dropped in to voice some lines. However, one celebrity who didn't participate in the food festivities was hip hop artist Sean "Puff Diddy" Combs, who has previously acted in projects like Draft Day and Hawaii Five-0. He was originally supposed to cameo, but bowed out when he found out the movie was animated. Seriously.
After a Sausage Party screening at San Diego Comic-Con last month, writer and voice of Frank the sausage, Seth Rogen, was asked if there was anyone who was asked to be part of the movie, but had to decline. He revealed (via /Film) that Sean Combs was all set to voice a bottle of Courvoisier, but when he found the movie was animated rather than live action, he decided he didn't want to participate. So it apparently wasn't the cursing or bizarre content in Sausage Party that turned Combs off, it was that Seth Rogen and the rest of the cast wouldn't be dressed as foodstuffs. I guess that means Combs would have been cool wearing a giant Courvoisier bottle costume, right?
As hilarious and weird as a live action Sausage Party would have been (and no doubt an parody video will soon pop up using that concept), there's no way making the movie like that would have been practical. The only way to capture the horrors of these anthropomorphic food items being chopped, cooked, crunched and experience other fatal fates is to show this in animated form. Trying to do that in live action would have looked cheap, so it's surprising that Sean Combs didn't realize this, unless, of course, he thought Seth Rogen and the creative team were purposefully trying to make it look low budget.
It's also important to note that Sausage Party is intended to be a parody of the wholesome CGI movies that have lightened theaters for over two decades, be it from Pixar, Dreamworks or Illumination Entertainment. Heck, the movie has even tricked casual viewers into thinking it's for the whole family, as the red-band trailer was once accidentally screened in front of Finding Dory. If they went the live action route, that would have eliminated the "poking fun" element and not made Sausage Party quite as amusing. After all, while animation aimed at adults has been around for a while, Sausage Party is the first, R-rated feature length all-CGI animated movie. It's breaking ground here!
You can watch Sausage Party for yourself now in theaters.
Your Daily Blend of Entertainment News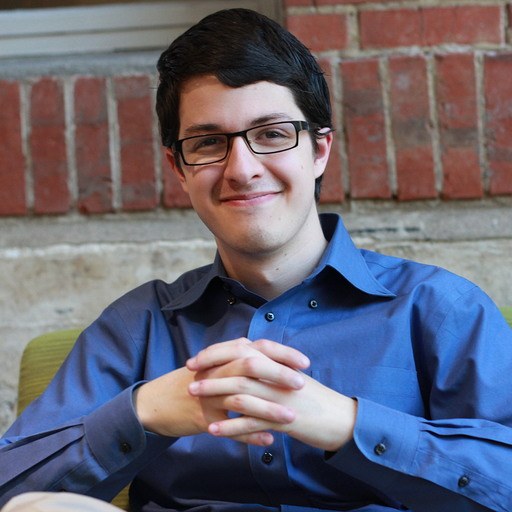 Connoisseur of Marvel, DC, Star Wars, John Wick, MonsterVerse and Doctor Who lore. He's aware he looks like Harry Potter and Clark Kent.